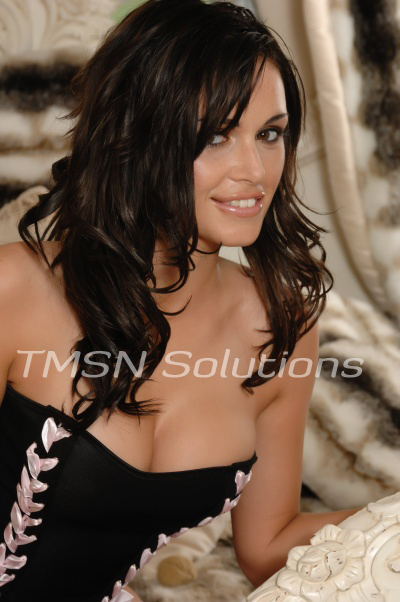 1-844-332-2639 ext. 222
I had chosen him from an online dating service because I thought that he had that certain something I was looking for. After our first date I was even more sure that he would want to play the game I was interested in playing. We were sitting on the patio having a few drinks when I sat my glass down and told him I had bought him a present and I hoped that he would like it. He said I didn't have to do it. I told him I wasn't entirely sure he would like it.
One more drink and I sent him to my bedroom to find the gift wrapped box with the big pink bow on it. On the Tag it said "I hope they are your size". Inside was a beautiful classic black lace bra and panties wrapped in delicately scented tissue paper. I had put a little note in there that said  "If I'm wrong and you don't like these just come back to the patio for another drink and we will forget that this ever happened. But if I am right and you do like them, go down the hall to the bathroom more is waiting for you there. Xoxo Sadie"
Waiting on the patio it seemed like an eternity. When he wasn't back in a few moments I began to imagine him entering the bathroom to find the black and red garter belt with the silky stockings laying over the back of the chair with the razor wrapped in a ribbon on the vanity. Another note, telling him that there was a robe on the back of the door for when he was ready, sitting on top of a box filled with a pair of gorgeous high heels. A small bag of cosmetics sat to one side of the razor with a note with little make up tips on it as well.
I became excited thinking about him inside shaving and dressing, making himself beautiful for me. I knew my instincts had been right about this one. He was going to be a lovely sissy lover for me. I rose from the table and went to put on my strap-on under my dress tucking the fat rubber dick into my panties before returning to my seat on the patio.
Finally he emerged looking so sweetly nervous clutching the front of the robe closed with his head bent . I looked at him and smiled. "So you did like them! Wonderful! Come here let me see!" I was very excited to see him step through the glass door in those gorgeous heels. I knew by how he walked it wasn't his first time wearing them. I asked him to remove the robe for me. I could see the sensual light burning in his eyes as he felt the silk slide from his shoulders. I couldn't keep my hand from rubbing my cock through my skirt. His eyes widened as he noticed the thick line of dick in my hand but his response was all I could've hoped for and more.
Nearly instantly he turned into the coquettish little sex kitten I knew was inside of him. He posed and paraded his smooth sexy body in his lingerie before me. It was the perfect beginning to what would be one of the sexiest, sensual, erotic nights I have ever had.
Thanks Lacey,
Sadie
1-844-332-2639 ext. 222
1-866-239-2972
www.sissyphonefantasy.com/sadie/