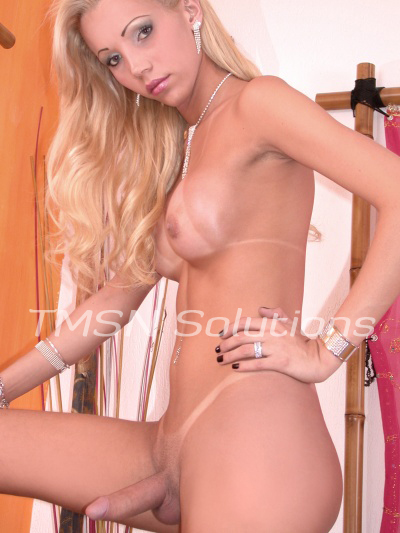 TS Alexus 844-332-2639 EXT 349 
You've tried, but you can't stop being a sissy. Somehow, when you were created, the big guy upstairs forgot to give you the "man gene." As a result, you've always lacked that spice that makes a man a man. Softer, sweeter, less demanding. Not to mention how desperately you crave cock being shoved in your face.
Back in the day, you feared maybe you were just a fagot, but it's more than that. The love of a man isn't what motivates you to be a good cocksucker. No, you want to be a good girl for daddy. A pretty girl for daddy.
You Can't Stop Phonesex.
You can't stop being a sissy, so why do you even bother trying? Every few months, you decide you've finished with this phase in your life, and you throw out the wigs and the makeup. You toss out the panties and skirts you carefully selected to make you feel good. Then you dust off your hands once it's all in the trash, pretending you don't feel the pang of loss.
Shut the door. Sissy, play fun is over for you. Now you're a man. Only you aren't. The itch returns because it's your nature. Sissyhood isn't a phase for a girl like you. It's the real deal. You aren't fooling me or the contacts in your phone who know you'll drop to your knees in a hot minute—jokes on you, sissy girl. You can't stop.
TS Alexus 844-332-2639 EXT 349