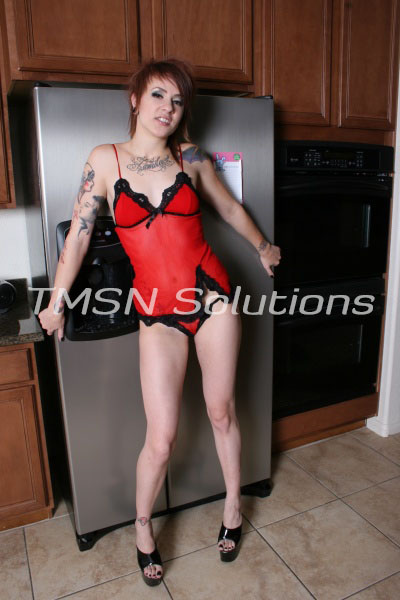 Mistress Noel <3 1-844-332-2639 ext 379
Come here and Worship Mistress Noelle's Strapon.  When you close your eyes as I stand over you, I feel powerful.  The moans you make when I stroke my fingers through your hair make my pussy ache and drip.  Your eyes light up watching me stroke my long thick strap on in front of your face.  I cup your chin and your mouth opens for me automatically, submissively.
"That's a good little slut.  Open nice and wide.  Show me how bad you want to suck this cock for me.
Worship Mistress Noelle's Strapon
My words make you hard and aching.  The gentle touches I give you melt you at my feet.  You are ready to do anything and everything I desire of you.  Like the perfect obedient submissive that you are.
"Stick your tongue out and show me how you worship cock like a good submissive slut.  Don't leave one centimeter untouched.  Show me how much you love my cock and what it can do to your open and waiting mouth."
I look down at you as you kiss and lick every centimeter of my strap on.  In your eyes I see your hope that I will hold your face in place when you are done and give you the face fucking, you are aching for so badly.  You take such time and care making sure to properly attend to my strap on from top to bottom.  I know you are breathing in my delicious pussy scent when you pause for just a second at the base.
Finally, I grip my hands into your hair and pull you back forcing you to look up at me.
"Open wide little slut.  Show me how eager that naughty mouth of yours is to get fucked hard."
You know what's coming.  I feel you tremble in my sensually dominant hands.  Your deep breath of anticipation pleases me as I line up the head of my strap on cock with your mouth and begin to press inside.
Mistress Noelle
https://phonesexwhimpers.com/noelle/
https://sinfullysexyphonesex.com/noelle/
1-844-332-2639 ext 379