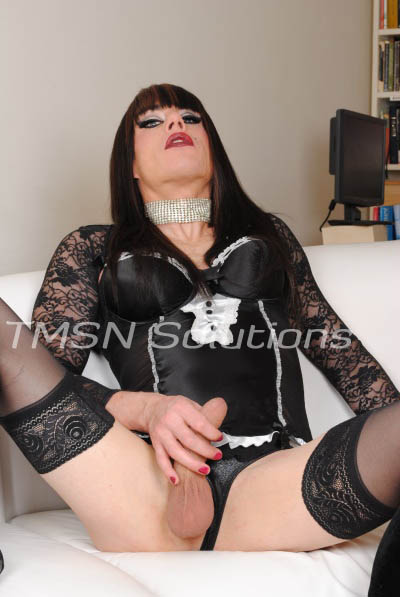 844-332-2639 ext, 346
\I just had the most delightful evening, getting a chance to work with all you little sissy sisters and encourage you to be all the girl you can be; and from a girl like me? Well sweetie I remember being just like you, and I know all the tips, the tricks, and the dicks; to make you the lady you where meant to be. You need to start working your gurly side.
Don't you fret sissy's, you'll be in good, firm hands with me when I start to mold, shape, and encourage you. We'll find better cocks then yours, mine can be a nice training wheel to learn how to suck.
After all honeys, if you look girly enough, pretty enough, prissy enough and yes, sissy enough, nobody will care what you used to be; I mean you weren't ever really a man anyway; where you honey? So nobody is going to be missing anything significant.
As a matter of fact, if you look girly, but easy, things can be so much easier. Why do you think ladies work so hard but always want recognition for how they look? Its so they can be treated however they want. But how does this apply to me, you say in your little sissy head? What do you think princess.
You're not really a man, you're an inferior male. You don't need to behave like a man. But men could still treat you nice, and ladies too. However that means you need to start thinking like a lady. Its time to start working that sissy strut. Show those legs, but be a tease about it. Be the gurl you where meant to be. Once you start really working your gurly side, you'll wonder why you never did.
Macy Daye
844-332-2639 ext, 346