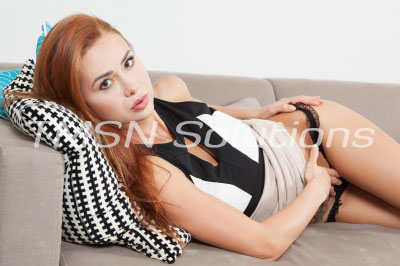 ~Idun~ 844-332-2639 ext 369
Your wife now knows that the other woman she thought you were having an affair with is actually yourself. The bras, panties, nylons were yours all along. It's time for you to crossdress in front of her and prove to her that you're telling the truth.
She sits in the bedroom you both share while you start pulling up your satin pink panties and matching bra. Your wife is amazed at how easily you cinch your bra and snap your shapewear on. You're perfectly tucked and smooth down there. You roll up your nude pantyhose and put on your breastplate. Your chest is now nicer than hers. She gets angrier as you do your make-up and hair perfectly.
She's upset that you now look better than her. She wants to take you out and meet the women who guided you.
You tell her which boutiques you bought all your lingerie and clothes from. The wife insists on taking you there since you're all dressed up! She forces you to drive since you're not comfortable driving in heels yet. You struggle to apply the right pressure to the pedals while you drive.
You both arrive at the lingerie boutique downtown. The wife immediately asks all of the sales ladies which one helped her husband cheat on her. They look so confused but soften their expressions once they see you. One of the pretty red headed sales ladies runs up to give you a hug which aggravates your wife. It's clear that you've been coming here for a long time.
You've developed such a good rapport with the saleswomen here. The wife is jealous that all these women seem so smitten with you.
Your wife now realizes that you're not meant to be a husband at all. After you're done talking with all the gorgeous saleswomen, the wife drags you back to the car and tells you that she doesn't want to be married to you anymore. Either you go through with the divorce and skip town or you stay… as her new female roommate. It's too embarrassing for her to tell the town about your cross dressing fetish. Either you commit to being a woman or you're out on the streets!
~Idun~ 844-332-2639 ext 369
https://sissyphonefantasy.com/idun/