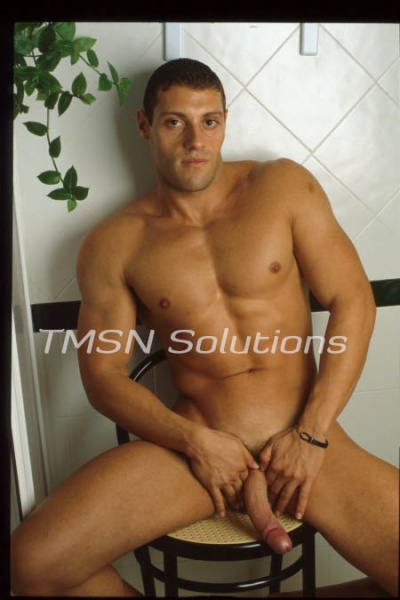 TOM 1-844-332-2639, ext 342
That's right, I am the stud of your dreams. Perfectly sculpted body and incredible, juicy cock. Your sissy mouth is drooling right now at the thought. You need a masterful stud like me to give you some direction. You giggle like a little bitch as I slap you in the face with my big, meaty rod. 
This Dick Isn't Going To Suck Itself
You exist to worship this dick. You beg to gag on it. You live to suck it. It's your place to be on your knees worshiping it. Yes, the stud of your dreams.
With your pathetic, soft body, what other purpose could you serve? So, why are you just sitting there wasting time? This dick isn't going to suck itself, sweetheart.
Crawl over here and deepthroat this big dick. Show me once and for all what a cocksucking faggot you really are. Stop pretending to be a man and admit who you really are. We both know what a little whore you are.
I hope you are prepared for the huge cum load that will be shot down your hungry throat. You will be expected to swallow it all down like a good little bitch. You know you can't wait.
TOM 1-844-332-2639, ext 342