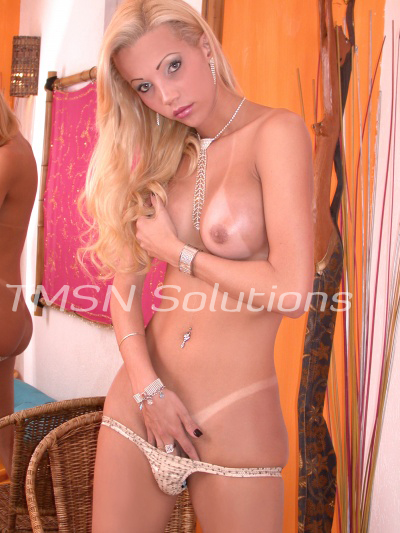 TS Alexus 844-332-2639 EXT 349
Penis envy is a real thing and while you more than likely feel less than when positioned next to my cock, that's not what your problem is. You have girl envy. You look at me and are instantly jealous. Dare I say you are even insane with jealousy while looking at my pictures? My hair, these tits! You aren't turned on by me, instead, a jealous rage burns in your loins.
You don't ache to fuck me as real men do and that's not your fault. I can see it written all over your thirsty, sissy face that you only wish to be just like me. To be a real girl and turn the heads of those so-called real men. It must be so hard being a boy trapped in a sissy's brain.
A real girl
Yes, it's difficult to fight your baser instincts but there is good news! You don't have to keep pretending to be a lame man. You can transform, too. Like a caterpillar blooming into a beautiful butterfly! It's time now, to abandon your wife and any manly things you've surrounded yourself with to pull off your cheap charade. Allow those false idols to fade into your past. Embrace that inner sissy slut who wants to look and act like me.
The one who wants to suck a hundred cocks a day and fuck even a dozen more than that.
Follow me into a life of glitz and glam! Of cock sucking and cum guzzling! Follow me into the life you were born to live!
TS Alexus 844-332-2639 EXT 349
https://phonesexcandy.com/alexus/
https://phonesexcandy.com/alexus/