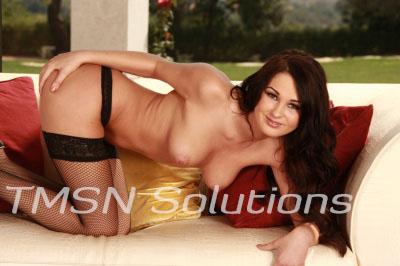 Kayla Cumsalot 1844-33-CANDY ext 357
Sissy training can be rigorous! There is so much a good girl needs to know! Today I want to work on your deep throating tolerance. Crawl over to the deep throat station and check out the contraption I've set up to help you. You'll see this spotless mirror with the strapon harness about mouth level. I want you to be able to watch yourself as you choke and gag.
Glued to the mirror above where the dildo will attach is a counter. You'll have to deep throat far enough to have your nose bump the clicker on the counter. After you reach fifty strokes, we'll increase the size and thickness of the dildo.
Time For Deep Throat Training Sissy Girl
I have six dildos for us to train with. Three lengths, five inches, seven inches, and nine inches. And two girths in each length, thin and thick. Of course, we will start with the shortest and thinnest. Then, once you reach your fifty strokes, which should be the easiest to achieve, I'll exchange the sloppy, drool-coated toy for the thick one.
If I hear any complaining during training, I'll add strokes to the thick, nine-inch toy. And no, you will not be excused from training until your tasks are complete. To help motivate you, I'll be reaching between your legs with my vibrating wand. When you're a good girl and gagging beautifully with tears raining down your cheeks and your nose bumping away at the counter, I'll hold that bulbous tip to your balls and make you shiver.
No cumming, though! That will be your first reward for completing your deep throat training. Then, of course, the real reward will be the ability to swallow any size cock at a moment's notice!
Kayla Cumsalot 1844-33-CANDY ext 357
https://sweetlovinphonesex.com
https://phonesexcandy.com/kayla/