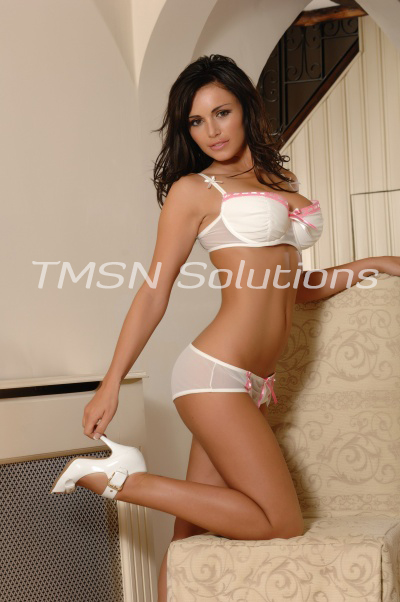 1-866-239-2972
1-844-332-2639 ext. 222
It was my friend's birthday. As I set the cake in front of him, there was one very special gold candle surrounded by the ordinary small candles. I leaned over his shoulder and whispered in his ear "be very careful what you wish for this year."
He took a deep breath, closed his eyes for a moment, then blew out all the candles. I saw the little golden spark fly up into the air from the center gold candle and knew that his wish was about to come true. I kissed him on the cheek and wished him a happy birthday, he smiled up at me and asked me why I was acting so strangely. I just smiled back and told him I couldn't wait to see what he had wished for.

The next day I woke up to a frantic phone call from my friend. He said I needed to come over immediately and there was new and different tone to his voice. So I got dressed and went over to his house. The door was unlocked so I let myself in. I saw why he was so upset the moment I walked into the living room. I found my once masculine friend standing in the middle of the living room, completely naked staring down at his brand-new body. What a body of was to! Of course at the moment I walked in I didn't realize that this beautiful woman was my friend. I asked the beautiful naked woman who she was and what she was doing there. You can imagine my surprise when my friend's voice came out of those luscious lips.
"Sadie! Thank God you're here! I don't know what's going on. I went to bed normal last night, and this morning I woke up with looking like this!" He said with his hands on his new voluptuous breasts with one hand moving down to cup his smoothly shaved, brand-new pussy.
"I told you to be careful what you wish for didn't I?" I said with a smile.
"What are you talking about?" He, or I guess I should say she, lowered her head and her long blond hair fell down over her cheek as she blushed. I walked toward my friend and pushed the hair back away from her face, so I could look into her eyes. The same eyes I've looked into for years and years, they hadn't changed.
"My darling, you remember that big gold candle in the middle of your cake last night? It was a very special candle. I found it in an antique shop, the box it was in said it was guaranteed to make any wish come true." I took her hands in mine and spread her arms apart so I could see her beautiful, curvy, new, feminine body and said "I guess I won't be getting my money back on that." I said with a laugh.
"This isn't funny. Are you serious! How was I to know that I would actually turn into a woman? How do I fix this? I can't stay a woman!" He looked at me with panic in his eyes.
"I don't think you have a choice in this," I answered, "the candle only works on your birthday. I guess you'll find out what it's like to be a woman for at least a year. You are gorgeous, at least that worked out well for you." I took his hand and led him/her the full-length mirror. Standing behind him my hands moved over his curves and up to squeeze his full D cup size breasts. As my fingers closed around his nipples teasing and rolling them between my fingertips, he leaned back against me "MMM that feel so good."
"Yes, I know. If you like that, you're going to love this." I said skimming my fingers down her stomach letting my fingers brush over her newly formed clit. My fingers circled around her swollen little bump, slipping down her slick slit to push my fingers just inside her pussy. She moaned in return arching her back pressing her pussy further down on to my fingers. My other hand continued to play with her breast as I finger fucked her pussy making her watch in the mirror. "God, Sadie that feels so good! I always wondered what it felt like to have a pussy! I know this is crazy and I never thought I would say this but I want to feel a cock inside me." Her eyes met mine in the mirror.
"With this body I don't think that is going to be tough to find. But first we have to do some shopping. You are going to need a lot of new clothes." I gave her ass a slap and tossed her one of her old dress shirts which now fitted her more like a dress. She dug up some old shorts from college that fit her better and put her tiny feet into the big flip flops the closest thing to sandals she could find.
We had a great time buying new bras and panties. Listening to her complain about how hard lingerie is to put on and how tight it was and how it rode up her ass was so funny. I told her no one said it was easy to be a beautiful woman. Then we bought some clothes. Dresses, leggings, shorts, tops, tanks, tees, a bit of everything, and finally some shoes. I loved that my friend had such a taste for slutty high heels. She loved the way they made her ass look and I had to agree it was a fine ass.
We went to the bar on a mission to get her some cock. She made me promise not to leave her alone, so that meant some lucky guy was about to get a wicked threesome. I let her make the choice and wasn't all that surprised when she picked a man who resembled her old self. Handsome, fit, and horny. Needless to say he took one look at the pair of us and immediately accepted our threesome offer. We went back to my friend's house and broke her new pussy in.
Sadie
1-866-239-2972
1-844-332-2639 ext. 222
www.sissyphonefantasy.com/sadie/