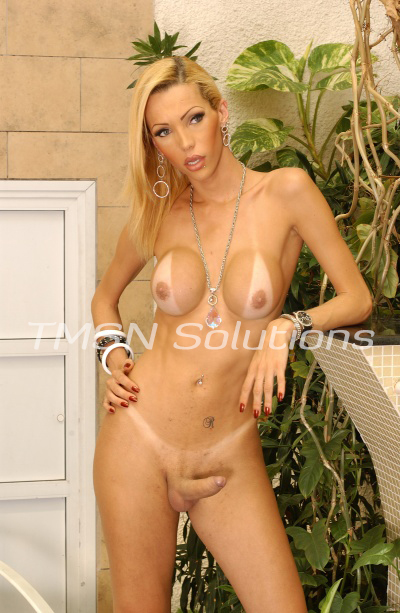 TS Alexus 844-332-2639 EXT 349
It's time for spring break, so I went on vacation to a luxurious tropical resort. Just to get into the place, you had to pay a premium price. Nude resorts always cost more because they offer something you can't get anywhere else.  
Obviously, since you were there, you must have paid the same as I did, but money can't buy everything from the looks of you.
I was scoping out the hotel bar, strutting my stuff with my beautiful body on display, hoping to find someone I could play with all weekend. Someone as adventurous as I am, but I couldn't help notice you. From behind, you are a glorious sight! Your tight ass and broad shoulders drew me in. Then I got closer, and you turned around. Such a masculine, bearded face and a toned body, but between your legs, that was barely a button.