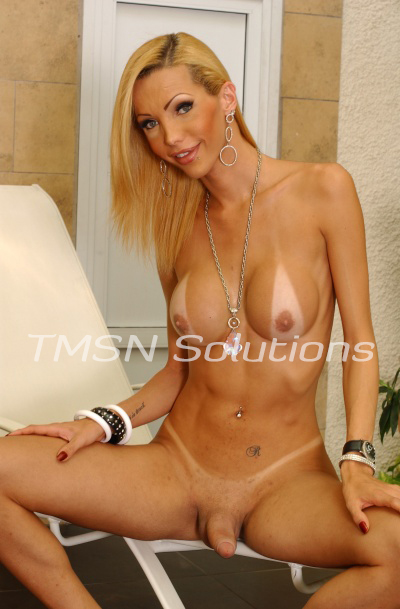 TS Alexus 844-332-2639 EXT 349
It's time to apply your drippy lip gloss, sissy boy. Crawl right over here between my legs and grab this leaking cock. Look at that. My precum is so pretty as it drips down my shaft that I can't help but believe it would look so much better applied to your lips. Pucker up and drag the lip around your open mouth.
Around and around. Apply a thick coat like a good little cock tease. Look up at me as you do it. I wanna see your eyes and know you're enjoying the flavor of my cock.