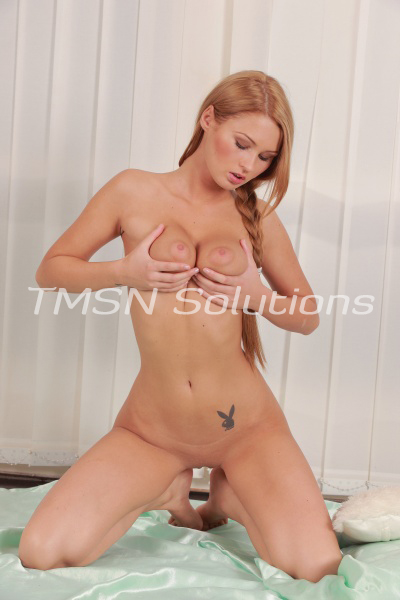 Kayla Cumsalot 1844-33-CANDY ext 357
For the last month, he hasn't allowed me to shave or trim my pubic hair. It's been tough for me because I love the feeling of my smooth, freshly shaven pussy lips. However, I promised him I wouldn't touch it when he requested I leave it alone. Now that it's grown out a little, I can't keep my fingers off it. I find myself putting my hands in my pants while watching tv or scrolling on my phone to tease my fingers through the swatch of soft hair.
He came over today with a wicked gleam in his eyes. I knew I was in for something fun when he lifted a spreader bar and instructed me to get undressed. I got naked quickly, and he placed a towel down on the bed. He positioned me on top of the towel and then opened my eyes and secured the spreader bar between my ankles. I knew it was past time for some fun shaving play.