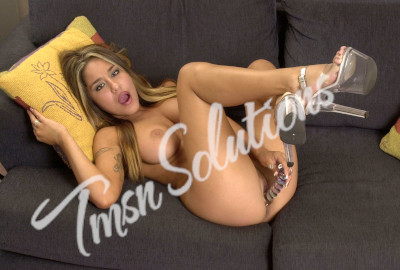 Hola Mariquita putona!!, tengo una seria the tareas para ti, se que te encantara, por que la Srita Tessa sabe cuanto te gusta la puteria.
Primero te vestire y te pintare como toda una puta barata que eres, luego te mandare a trabajar fichando por que te encanta la cojedera de vergas y lamer panochas, tines que traerme el gasto Putita sucia.
Los verstidos que tengo para ti son muy sexy, likra que se aguataran a tu cuerpo como una segunda piel, y una sapatilla de tacon muy alta para que realce esas piernas, claro!! te depilare esas piernas que tienes tan bellogas y las dejaremos como pompis de bebe!! *me estremesco*
Asi que lo sabes Mariquita barata, llamame hoy que te mandare a putear my rico !!!
Llama a la Srita Tessa esta noche,
~~~~~~♥~~~~~~~~~~~*********♥**********~~~~~~~~♥~~~~~~~
Hello there my slutty sissy!!
I think is time for you to make some money for Miss Tessa! I know how much you love to suck cock! I bet your sissy hole is wet already.
I have a tight slutty pink dress for you and a lot of make up and of course your favorite 6″ heels. Lets shave those legs and leave them all soft and girlie *giggles*
Grab your phone sissy slut and call Miss Tessa tonight! You might get lucky, I just might save some time for my pathetic slutty sissy. *giggles*
♥ Tessa ♥

 866 672 5536