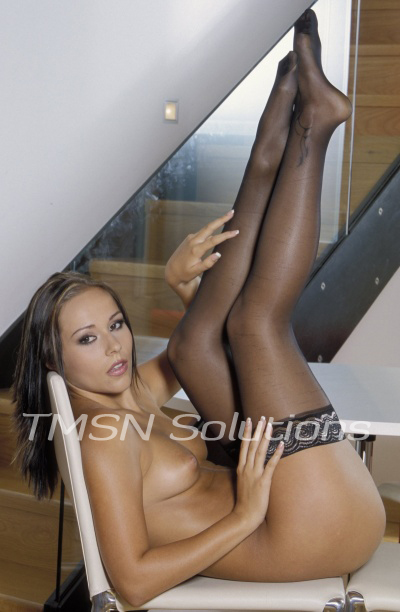 Today my sweet little sissy boy, we are going to give you a make–up make over. We will be going to the local mall where we can use the make–up counter. I am so excited, come on sissy get in the car. Once, we get to the mall we stop by Boscov's first. This store is a very high end store and they have the best make–up.
   Sit on the chair sissy boy and close your eyes. First, I begin by finding a nice liquid foundation, that will bring out the inner beauty you have. Next it is time for the powder foundation, we want all those blemishes covered, sissy you can not be seen with blemishes! Taking a step back I look at your face, ok sissy open those eyes and let me take a look at you. Hmmm…I got it, ok close those eyes again. I watch as the bypassers glance and sometimes stare. I know they are asking themselves what the hell is she doing to that man? If they only knew that you enjoy this sissy boy, wouldn't they be shocked. *laughs* Who cares what they think you are beautiful to me. *smiles*
  I have chosen a very nice white stick eyeshadow, now as I apply it I tell you do not open those eyes because the eyeshadow needs a second to dry. As we wait for your white eyeshadow to dry I apply a rose colored blush to give your cheeks that hint of color, which they lack! Sissy boy I must admit you are making a very nice girl so far. We have a long way to go though. Open those eyes little girlie boy, as I apply the black eyeliner, you get your first glimpse of the bypassers and their stares. I see your cheeks getting red and that is not the blush. *laughs* The truly funny thing is you enjoy the humiliation of it all!
   Ok, girlie boy we need one more thing to complete your make–up then it will be off to the lady's department for some skirt and blouse fittings. Pucker your lips like so, I apply a bright red lipstick to your lips. Now, sissy blow an air kiss. Perfect!! Come on now let's pay for your make-up and go find some girl clothes for you!
  Are you a lonely little sissy boy who would love a shopping trip? Give Mistress Laylene a call!
Laylene
866-289-3963
http://www.sinfullysexyphonesex.com/paris