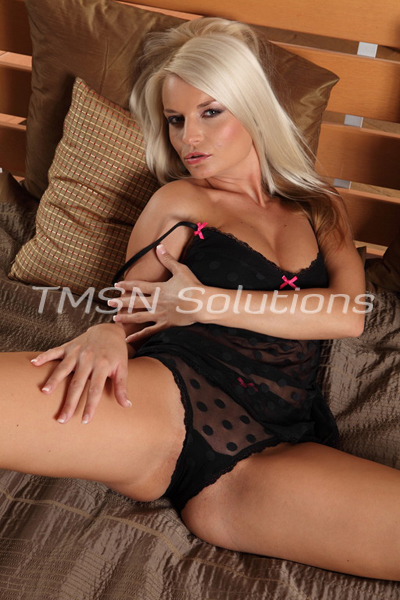 Phonesex with Felicity 1844-332-2639 x 270
Tiffany has been in training with me for a while now. She's a good, obedient little slut, but she hadn't made the plunge yet. You know the one? The "once you cross that line, you can never go back?" Once you feel cum squirting into your boypussi for the first time you are officially a sissy fag.
I didn't tell her tonight was the night, but she knew we had an appointment, and I had instructed her to dress to impress. When she showed, Tiffany was in total girl mode. I was impressed she drove overall dress and even strutted her stuff up my walkway to ring the bell. Her cheeks were so pink when I opened the door. See, Tiffany loves the idea of being busted, but it makes her so nervous she always backs out. So instead of letting her inside right away, I stepped out onto the front steps to have a chat with her.