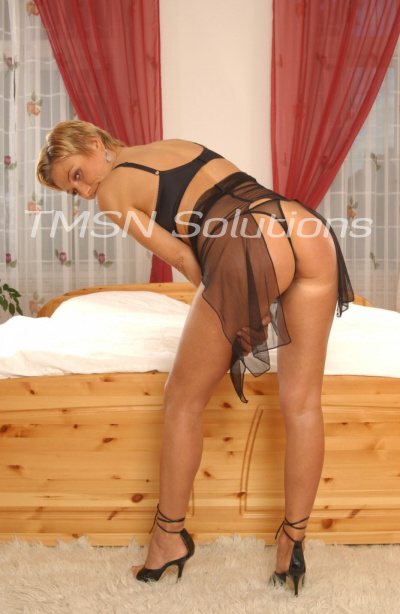 MILF Maggie is going to stroke your weak little mind with sexy hot whispers.
Turn around and show Mistress Maggie those cheeks. That's one hot little ass sissy boy! Bend on over and pull down your panties Mistress is in the mood to fuck your tight little man pussy!
Oh you little whore your clitty is hard! What a pity it's all locked up and out of reach.
You are helpless to the power of Maggie's whispers!
Mistress Maggie
888-858-0295
http://phonesexwhimpers.com/maggie.html