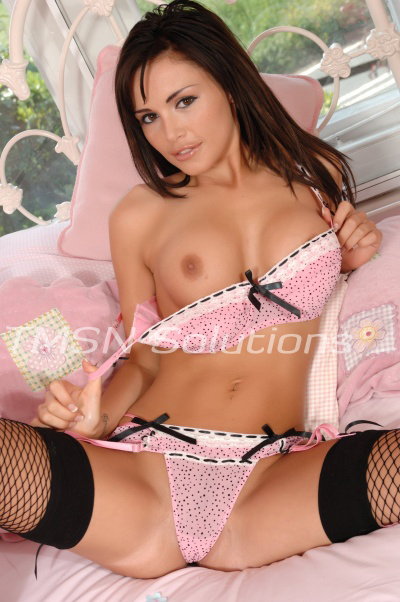 She was breathtakingly beautiful. Soft luminous skin, her curves shown to perfection in the tight dress she was wearing that I couldn't stop watching her. We talked for a bit as the sexual chemistry between us sizzled. I was as eager to be alone with her as she was with me.
From the moment she kissed me I was wet. The feel of her slim body our breasts pressed together and her fingers on my pussy was enchanting. She laid me back on her couch and began licking my pussy. Her tongue sending waves of pleasure pulsing through my body, she ravished my dripping folds until I was screaming in orgasm.  I couldn't wait to taste her in return. I took my turn pushing her back into the corner of the couch. I pushed up her skirt and saw a bulge of rock hard dick snaking out the top of her panties.  I looked up at her and she said "surprise, I come with a little extra."  It was more than a little extra but I eagerly licked her ass in her panties, licking up over her balls to the mushroom head of her clit.
I was expecting a night of incredible lesbian sex but instead had a mind bending night of transsexual sex. Feeling her fucking me while I looked into her feminine face, her cock better than any strap on I have ever experienced. It was the best surprise I have ever received.
Sadie
1-866-239-2972
www.sissyphonefantasy.com/sadie.html