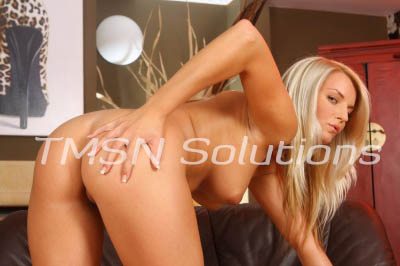 My husband invited a coworker over to our house for dinner. He does this often. A way to make new employees feel comfortable in his intimidating presence. He invites them over to our luxurious house, I cook them a delicious meanwhile presenting myself as the perfectly put together little housewife.
Normally, this kind of even goes as smoothly as he wishes but I happened to throw a wrench in his little dinner plans this time. The man he invited over was sending out some serious sissy cuckold vibes! The way he was eyeing my husband let me know exactly what this Succulent little Sissy needed. It wasn't to be comfortable around my husband. No. He needed to be degraded and FUCKED by my husband.
I fuck a lot of my Hubby's coworkers, even his business partner from time to time but Darren has a strict, no fucking coworkers policy. It should come to no surprise to you that I just love to make him break the rules. After serving dinner on the patio, I left the boys to chat and climbed the stairs to my bedroom.
Husband Doesn't Knows Best
Quickly, I dressed in a black leather corset and matching leather panties. I slipped my sexy legs into my thigh high boots and laced those bitches uptight. Next, I grabbed a flimsy little baby doll I knew would tempt that sissy into submission and made my way back down the stairs.
My husband saw me before the sissy did. His firm lips grew tight and he gave me a very disapproving look. One that would shake a lesser woman. Instead, I smiled and blew him a kiss while setting my tight ass on the arm of the Sissys chair.
"Mrs. Armstrong!" I poor sissy gasped as I slapped the baby doll against his chest. My husband started to rub his forehead as I whispered to the slut before us.
"Dinner time is over and now I wanna play. You'll put this on and be a good little sissy for Daddy and I, won't you?"
"I-i, I'm confused." I sissy stood up, clutching the babydoll to his chest and looking back and forth between Darren and I. "I don't know what you mean."
Felicity Always Gets What She Wants
"Felicity," My husband warned in a tone that made the sissy quiver. "Not tonight, Darling." I pouted my lips and pointed to the cobblestone in front of my husband.
"I said I want to play. Get on your knees and tell Daddy you want to play with us." After a few more shared, heavy glances. The sissy crumbled to his knees and blinked up at Darren.
"I want to play too, D-daddy." He confessed just as I knew he would.
Phonesex with Felicity 1844-332-2639 x 270
https://phonesexcandy.com/felicity/
https://mamasphonesex.com/felicity/