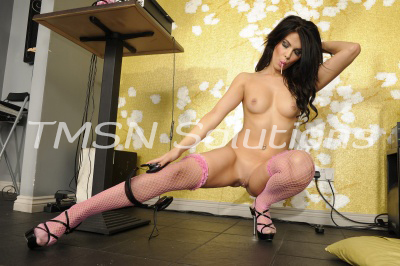 XXX Collette XXX 844-332-2639  ext 383
Oh, sissy.  You had enough huh?  Enough of the petticoats and blackmail pictures and bra straps clearly visible under your work shirt?  Enough of the chastity cage and the pegging and having to listen to me moan in the next room over with my lover?
You just had to find the key to your cage and break free, huh?  Well how did that go?  You managed to find your boy clothes, sure, and wash off most of the makeup (though you missed some lipstick sweetie), and you came into my room as I slept.
But no sooner did you pull the covers off and see my tits did you spurt your pathetic load right into your old boxers. I'd have you locked for a while, those seem nice and sticky.
Well, I hope you enjoyed your freedom, because you won't be getting a lot of it for a while.
If you have accidents in your pants like that, maybe I need to put you in something with a little more protection.  And if you can't be trusted to put your guy clothes back on, I think I'll donate them (I wouldn't burn them, I'm not a monster… well maybe to you). H ave fun showering my pathetic sissy, and when you're done I'll be waiting…
XXX Collette XXX 844-332-2639  ext 383
http://sinfullysexyphonesex.com/collette
http://www.sinfullysexyphonesex.com/collette/
http://www.sissyphonefantasy.com/collette/