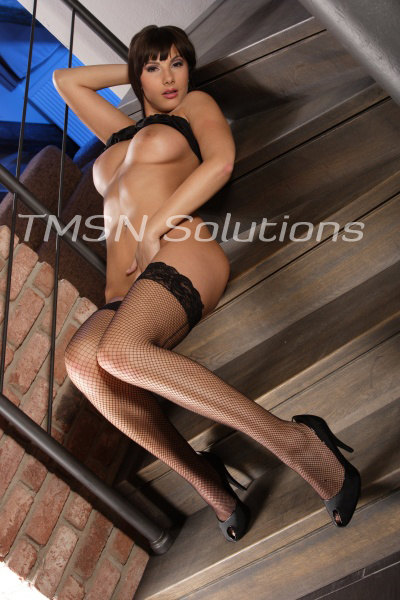 *LUCY*  844-332-2639 xxx- 221
Mister Big Shot Sissy was ready for his next lesson. This was to be a lunchtime visit, so we wouldn't have a lot of time to mess around with nervous sissy nonsense. We needed to get down to business.
He arrived and quickly put in on his lovely wear, including his red stilettos. He had also picked up a sexy red top to go with his black garter and stockings. Quite the picture. Then, right on cue, the doorbell rang.
It was my very dear, very tall friend who sports a very big dick. I whispered to Big Shot sissy, "Time for you to suck some cock lover" and his own cock immediately began to come to full attention. We all walked to my red room for some fun. My sissy trailed behind, knowing his place in the pecking order and also noticeably nervous. He had never sucked a cock before so I know he must have had a million things running through his mind.
The thick BBC stood still as I instructed my sissy to unzip those pants with the lovely present inside. I told him to put some oil all over that cock, which was huge, even when it wasn't hard. As soon as the oil started dripping through his fingers onto that thick cock it started to get hard. I told Big Shot sissy to start licking and sucking, just the way I had showed him with my strap on. 
I loved seeing that big, powerful man on his knees with a dick in his mouth! I started telling him how much better he looks on his knees. Bringing a powerful man to his knees is something that makes me happy, especially when it's a sissy. I stood next to them and told Big Shot to reach under my robe and give my pussy some attention while I kissed my friend.
There was a lovely harmony of moans of pleasure between the three of us. He was taking that BBC like a true slut. Tilting his head back to try and accommodate as much as he could and letting the BBC take control and fuck his face. He was grabbing the back of his head and being really rough when I started seeing tears form in my sissies eyes.
When my friend was ready to cum, I told my sissy he had better swallow and lick up every drop. And so he did. I told him to keep licking until my friend was hard again. Then I said, "Now, go sit in that chair and watch him friend fuck me. You are not allowed to touch yourself. Just watch. If I catch you touching yourself I will put you to everyone and you will not be allowed back to play with me". I could see the fear in his eyes.
I got down on all fours and my lover fucked me nice and hard for Mister Big Shot Sissy. I enjoyed hearing the frustrated moans of my new student as he wanted so badly to cum. Now that I was good and fucked, I told Big Shot that, as a special treat, I was going to allow him to cum but only using his panties and nothing else for stimulation.
My BBC and I stood there and watched as my sissy slut gently traced his tiny dick with the satin on my panties. I could see how sensitive his clitty cock was. Getting closer and closer he barely needed to touch it before exploding all over himself and my floor. Next task: cleanup…. My sissy eagerly agreed. He's definitely ready for lesson 4.
Lucy xx
Come find me at – 844-332-2639 xxx- 221
https://phonesexcandy.com/lucy/
http://www.sinfullysexyphonesex.com/lucy/
Read these my lovers
http://www.phonesexmamas.com/author/lucy/
http://www.phonesexmamas.com/author/lucy/
https://sissyphonefantasy.com/author/lucy/
https://phonesexcandy.com/author/lucy/
http://www.sinfullysexyphonesex.com/author/lucy/
https://phonesexcandy.com/author/lucy/