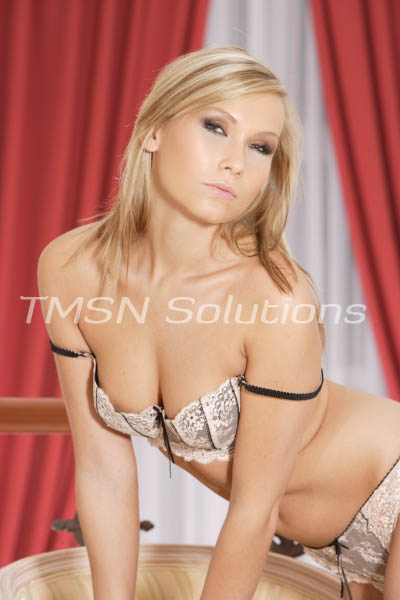 Mistress Anita  1-844-332-2639  ext 288
After I greet you, I take a quick moment to prepare and follow straight to the exam table which is all set up for you.  I instruct you to place your feet in the stirrups.  Of course only with my permission, you arrive in your chastity and at that moment I simply ignore your useless clit.  You proceed to tell me that it has been a long time since you have been penetrated which is quite unfortunate.  At that moment, I proceed to insert a dilator to get you ready.
After inserting it, I step away for a moment and during that time you let it accidentally slide out of your sissy pussy.  I have told you to hold it in while I step away.  Once I notice what happened, I spit in your face, slap your face during which moment of degradation it will set you to a proper frame of mind for the rest of our session.  
As a seductive and strict Mistress, I want you at your best so that I can give you the best of my worst.
A few moment later, I proceed with replacing the dilator with one that delivers a rhythmic pulse all throughout your sissy pussy at which time I place the suction cups on your nipples and this is done to simply increase the sensitivity.
During our session I would like to also discuss the future.  I have noticed that your tiny, flaccid cock and I strongly believe that long-term chastity is required in order to make your thing atrophy and shrink.
If I am not online, please feel free to email me to set up our Sissy Training Session.
Mistress Anita  1-844-332-2639  ext 288
http://www.phonesexcandy.com/anita/