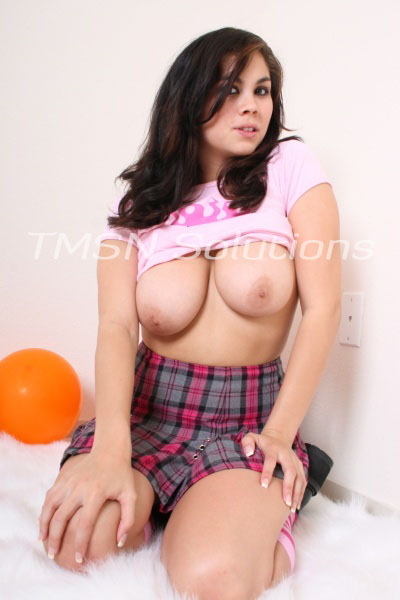 Gianna 844-332-2639 ext 355
You have always wanted to dress up for prom. The ridiculous poofy sparkly dress with the fancy updo hairstyle. You probably went to your real prom dressed as a silly boy, huh? Well, you're in luck because I'm going to host a Sissy Prom just so all the sissies can come and live out their dorky high school sissy fantasies.
We'll start off by picking out your dress… the more outrageous, the better! You get overwhelmed in the store as we look for dresses so I pick one for you and make you try it on in front of everyone there! You shyly come out and twirl around in the baby pink dress that I picked for you. It has crystals all over the hem and around the breast cups. You look like a ratchet princess that escaped from the castle after a long night but we'll work on you some more… so no worries!
Sissy Prom Make Over Begins!
Once we return home after picking out your dress, I pull out a sparkly pair of silver high heels for you to wear with the dress. I also lend you the beautiful 24K diamond-studded choker and matching bracelet that your Dad bought for me when I fucked him last week. You look like an adorable sissy princess with all the accessories on! Now I force you to sit down while I style your hair into a gorgeous pulled back updo with little sparkly butterfly clips all over. I spray glitter hairspray in your hair to keep everything in place so you can get nasty on the dance floor! I give you a soft smokey make-up look that will make you appear very alluring under the dim lights.
After I make you walk down the stairs and take a million dorky photos of you… we hear a knock on the door. It's your Sissy Prom date! I asked my sexy and tall black friend Kyle to take you. He loves adorable sissies like you and likes stretching out your asshole even more. You two will have tons of fun! Just don't stay out TOO late!
Gianna 844-332-2639 ext 355
My Profiles