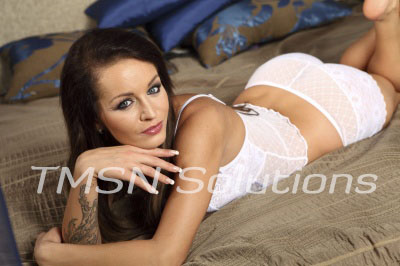 Sinful Serinda 844-33-CANDY (844-332-2639), ext. 394
Ok my darling Sissy, I want to have some simple fun today.  I know you like feeling silky smooth panties against your skin.  And I know you love to shop.  Well there are some things that I am craving, also.  So we're going to help each other out.  I'm taking you on a Sissy Panty Shopping Spree today!  I'll buy you any panties you want, but there's a catch… I need you to model them for me.  And I'm going to take pictures of them.  And I'm going to put them up on my Twitter.
With fall coming, it puts me in a certain mood.  I get a little extra evil, you see?  A little extra mean, maybe.  Maybe I want to out you in public.  Or maybe I just want to watch you be very very uncomfortable.  But look, I promise to make it worth your effort.  So let's get to the lingerie store, and pick out something cute and sexy for your Sissy Panty Shopping Spree.  Trust me – there's a point to all of this.
Pick out something cute and sexy for your Sissy Panty Shopping Spree.
I've got my camera out and I'm all ready for my fashion show!  Now here's the part where you need to get ready to participate.  Check out my blog over here.  Because coming next month is my Second Annual Fall Panty Contest!  I want to give you plenty of warning because I want more entries this year than I got last year!  If you check my post over on my site, you'll see that I'm looking for theme ideas.  So check my other post, follow me on Twitter, start brainstorming for a theme, and get it to me.  I'll start accepting entries next month and the contest will run for all of October.  Get those panties ready, girls.  Serinda wants to see 'em!
Serinda
844-33-CANDY
(844-332-2639)
ext 394
http://nawtytwistedphonesex.com/
http://www.phonesexcandy.com/serinda/