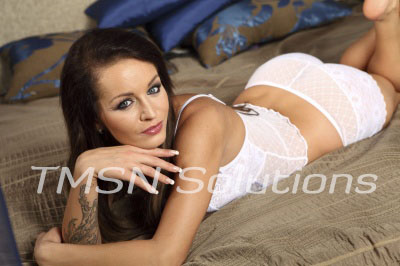 Sinful Serinda 844-33-CANDY (844-332-2639), ext. 394
My dear sissy, you look like you are bored.  Idle hands are the something or other's playthings, I think my mother told me one time.  No matter, I'm going to put your hands to work!  Well, your hands and your mouth.  See, I have inherited a farm… more like a dairy.  Unfortunately, the milking machines are on the fritz.  Now, I have plans for these in the very near future, but for right now I have to test these out and get some quality control.  This is where you come in.
So you get to be my sissy milk-maid!  Now I have procured the services of many cocks of varying sizes and ethnicity.  Thin white cocks, long white cocks, short stubby black cocks, long and thick black cocks.. I have more cock than I know what to do with.  We need to test to make sure that the milking machines work and are extracting their loads properly.  So I have rows of gargantuan cocks hooked up to the milking machines.  You have to make sure that not only is the milking apparatus properly hooked up and has the proper suction… but you also have to make sure it is properly sucking on the cocks to extract the specimens in a timely manner.  It's about efficiency, sissy milk-maid!
You get to be my sissy milk-maid!
Now this is a two step operation.  Just like not all cows produce the same flavor or quality of milk, not all studs produce the same quality of… well, cum.  So I'm going to leave this to your delightfully perverted brain.  Think of different stimuli you can give to your subject.  Maybe rubbing your bull's balls will produce more cum, or maybe different quality?  Maybe intense arousal effects the flavor, hmm?  See, do I have the wheels turning?  Perfect!  Please provide me with a full write-up on how you will be an asset to Serinda's Milking Factory by next week.  Then we move on to Phase 2!
Serinda
844-33-CANDY
(844-332-2639)
ext 394
http://nawtytwistedphonesex.com/