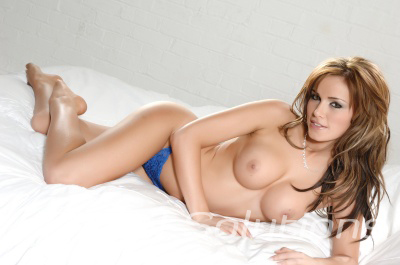 Sadie          1-844-332-2639 ext 222
The journey began all the way back here. And I still owe you the last piece of it. After Kylie's wildly successful first time out I was determined to make my husband's shemale fantasy come true. Kylie/Gary, his friend, that he has no idea has been feminized by his wife, would do nicely. Tonight was the night I would bring them together.
I had been texting Paul telling him that I had a surprise waiting for him. And Kylie, well we had spent the last few hours making sure everything was perfect. Her lingerie, her little boobs were enhanced to give her a bigger bust that Paul likes so much, and stockings and high heels. She was stunning in the long red wig I had put her in and her make up was flawless if I do say so myself.
I pulled out a blindfold and put it around her eyes and told her to trust me when she opened them she was going to have a huge surprise. I led her into my bedroom and helped her to sit on my bed. I told her to be very quiet until I came to get her. Soon Paul came home his usual horny self, anxious to see what surprise I had waiting for him. I took him to the bedroom.
I stood behind him my hand around his waist feeling his semi hard cock go fully hard when he saw Kylie sitting there blindfolded. Her cock was very hard and having a hard time staying in her little panties. "Sadie, is this …" He turned and looked at me. I nodded. Kylie went stiff hearing Paul's voice.
"Yes, I found you the tranny you have been dreaming of darling." I smiled and crawled up on to the bed and pulled Kylie's blindfold from her eyes. "This is Kylie, say hello dear."
Kylie looked at me with panic in her eyes and I nodded encouragement to her. "This is Paul my husband and he has been waiting a long time for a girl like you." I smiled.
Shyly Kylie said in a falsetto voice, "Hi Paul, its nice to meet you."
Paul had meanwhile stripped out of his clothes and was stroking his cock as he put his knee up on the bed to climb up. "Hello Ms. Kylie, it is a pleasure to meet you."
Paul's hand moved up Kylie's leg and squeezed the hard shaft stretching the small flimsy panties. I have been wanting to do this for so long he groaned and leaned over her to run his tongue over the pantied cock.
"Oh god, " Kylie groaned her eyes rolling back into her head as her softball teammate licked her cock. I scooted over to run my hand over my husband's head and slipped my finger in the waist of Kylie's panties drawing them down so her hard long sissy clit could stand up. My pussy was so wet as I watched Paul open his mouth and take her inside.
I played with my pussy while I watched my husband blow Kylie's TS cock and she squeezed her breasts in bliss. "Now honey you have to share," I smiled knowing how badly my little creature wanted to taste my husband's hard cock. I pulled at Paul's shoulder and brought him up on to his knees and pulled on Kylie's wrist to bring her over. I placed her hand on Paul's cock and saw her literally quiver as she moved on to her hands and knees in front of him eagerly taking him into her lipsticked mouth.
She wasted no time, she began to rock herself back and forth as my husband groaned and pulled her mouth further down his cock. My hand moved down Kylie's back and slipped a finger in her tight little ass. She groaned around the mouth full of dick. Paul's eyes glowed with lust as he watched me preparing her for him.
Soon it was Paul's turn to crawl around behind Kylie while I sat in front of both of them with my favorite dildo and played with my pussy watching them. Just too delicious. The fear and need in Kylie's eyes and the pure lechery burning in my husband's as he guided his dick into Kylie's hot ass.
Slowly at first, his hands moving over her hips and ass, sliding beneath her to stroke her cock as he eased himself in by inches. Kylie arched her lower back, panting as her virgin ass was taken for the first time.
It was wondrous. It was certainly a night to remember. Watching my husband cum into his left fielder's begging mouth, was what sent me over the edge. So you can see, how I could be easily distracted by all of this. MM you know I think I'm ready for another round.
Sadie
1-844-332-2639 ext 222
www.sissyphonefantasy.com/sadie/