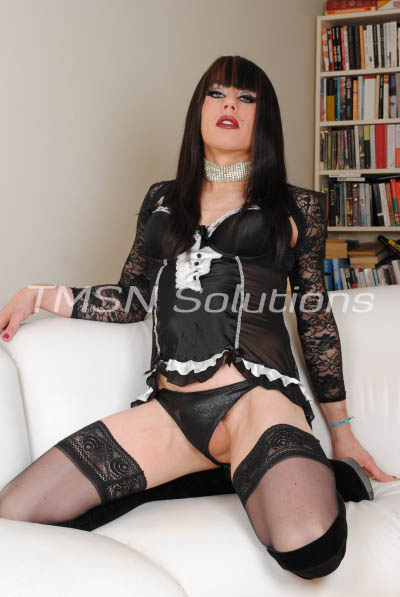 844-332-2639 ext, 346
Sissy gurl I know girls just want to have fun but there's so many ways to do it. Things you don't really let yourself do. It's all well and good to play dress up in the mirror, but… How long is that going to satisfy you sweetie? Getting all dressed up with nowhere to go is just a waste of your time that could be spent so much better learning how to deepen that high of desire. You could be so much more of a little gurl and get so much more desire then just stroking your little clit in a pair of panties with some lipstick on.
Just look at me baby, I was just a sissy once upon a time, and I'm a real lady now. A lady with a cock, but sometimes when somethings pretty there's no reason to discard it. If you start learning to make your self get desensitized to the pleasure of being a gurl? Well sissy gurl, you'll find you need to go to further lengths, and will find so much more relief and pleasure that way.
Being a real sissy gurl means being able to take all the pleasures that it can bring. All the thrills. Going out but not getting caught, learning to train all those lovely little holes to experience pleasures no silly old man would ever get. Learning new ways to please ladies, then learning new ways to please men.
Learning to be a more presentable little sissy gurl. How to really wear all those clothing, how to walk on heels, and how to kneel on them. How to spread those lips and use them for something constructive. But that's just a sample sweetie. Why not take a bit of coaching from a sissy that's gone so much further then you. Maybe you're a lady in the making.
Macy Daye
844-332-2639 ext, 346