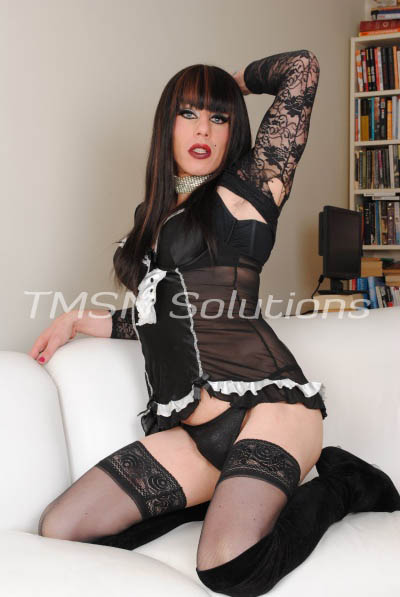 844-332-2639 ext, 346
Hey honey, remember all those days you've wasted wanting to be like me? You have your collection of little girly things, all secreted away, you jerk off with lipstick in the bathroom after a shower before someone can catch you, you fantasize about running off and renting a hotel room and…Mm. Well baby, I did too, and I gave in. Look at me girly, this your future.
It's time we  moved you forward. Don't worry sister, you're going to love this.
The chastity device is to make sure you get used to it honey, you know the thrill of getting girly things, the feel of panties, right sweetie? Imagine when you can't cum. You can't blow your nut. Just more and more girly without relief, and when it finally comes?
Its hard to suddenly feel masculine when your boi cunt is stuffed, sissy.
Macy Daye
844-332-2639 ext, 346