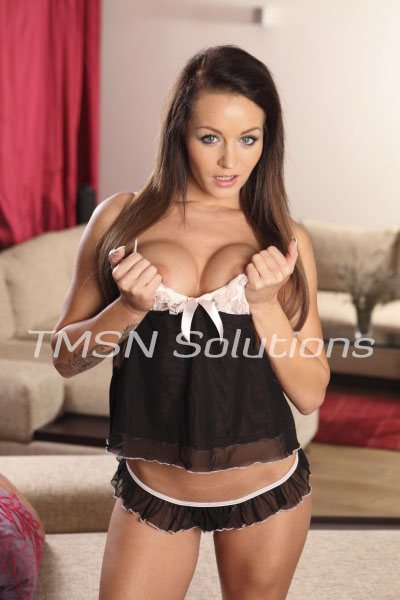 Sinful Serinda 844-33-CANDY (844-332-2639), ext. 394
That's right my sissy elf slut.  You've been waiting patiently and it's finally time for the big Christmas Party!  Now I know that normally at a function like this people exchange gifts and gawk at presents and other boring stuff.  But not this year.  This is a special get-together I've arranged, and you are the present for everyone in attendance!
You see, I've invited just a certain particular set of special friends.  Just the finest specimen of virile thick cocked gentlemen that the city has ever seen.  That's right, and they all have the same thing on their lists for being good boys this year.  They all want a taste of some tight sissy ass.  Naturally I volunteered you – I know what an eager-to-please slut you are.  So why don't you show me your sluttiest holiday outfit, and we're going to have a nice fun night.
So dainty and feminine.  The boys will love their Sissy Christmas present.
After we get you all dressed, we're going to box you up and wrap you.  By the way, don't wear any panties tonight.  I promised them that your ass will be on full display for them to admire.  And may I say, you have quite a lovely little ass.  It just screams that it needs to be fucked like the slut bitch that you are.  So dainty and feminine.  The boys will love their Sissy Christmas present.  Oh no, look at the time!  We have to go – get in the box and we need to start the raffle at the party!  I've sold so many tickets to see who'll be the first to pop that cherry of yours.
Who do you think will be your first, hmm?  Are you wanting something gentle, or rough?    Either way, it doesn't matter.  You're getting whoever wins, and your ass will be theirs to do with as they please.  Merry Christmas, sissy!
Serinda
844-33-CANDY
(844-332-2639)
ext 394
http://www.sinfullysexyphonesex.com/serinda/