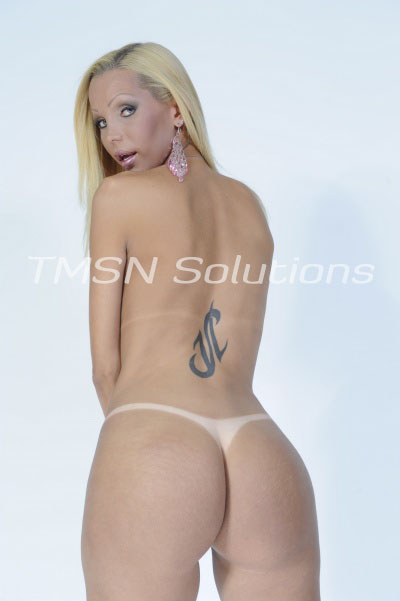 TS Alexus 844-332-2639 EXT 349 
GAWD, I am sick to fuck, with you sissy bitches. So high maintenance and yet you have no issue with burning through my time. Yes, I'm a chick with a dick, everything you wish you could be but I don't care to tell you how to dress and who to be. Being a copycat version of someone else is the lamest thing you can ever do.
Be unique. Dress as you want, play as you wish, be as whoreish as you want but don't fucking waste my time in the process. You aren't the first nor the last whore I'll undress.
Sissy Bitches Phonsex
Here's a newsflash, no matter what you put on for our play session, no matter how much makeup you paint on your face, you will still be a sissy bitch. Begging me to tell you how to dress is ridiculous. You should be naked and ready for fucking use at every tick of the clock.
I don't care about your short skirts and slutty crop tops, I only care about how deep you can take my cock in your fucking throat. You bitches are all the same. Spending days on your wardrobe and never figuring out how to stuff this meat in your throat. Don't you dare hold my cock with a dainty hand and your pinkie held up high. I don't want tiny licks and sweet kisses. Gobble me, girl. Show me how badly you want to worship me.
TS Alexus 844-332-2639 EXT 349