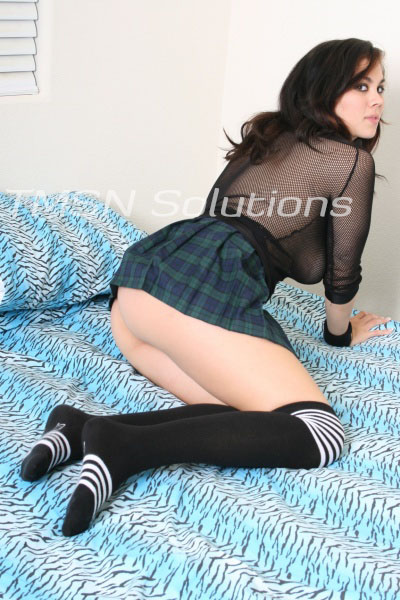 Gianna 844-332-2639 ext 355
Many sissies love and crave the physical aspect of being feminine. The part that many men struggle with is the physiological notion of being female. Sissies are so quick to jump in my closet and start trying on all my beautiful dresses, heels, and panties. Yet, they struggle with adopting a female mindset. Being female isn't all about pretty clothes and impressing men. If you truly want to destroy your masculinity, then you'll undergo my intense sissification process that includes a lot of humiliation. I will break down your "tough" male ego until you are a flouncy, fabulous, and feminine sissy!
I can tell that most of you are halfway there. You've never been a manly man, have you? Other guys may have labeled you as weak, gay, or soft. You dread shopping for men's clothes and keeping your secret sissy desires from your family and friends. Who do you think you're fooling? We all know that you're not really a man. You think you're being so slick but I know you're secretly wearing your wife's panties underneath those male slacks of yours. You admire your female receptionist's outfit at work and wish that you could be sitting in her place all dolled up like that.
This is one of the many reasons that you need to work with me and go through my sissification process!

Most sissies that I've spoken to believe there are cognitive and behavioral differences between men and women. Some claim that men are better at hyper-focusing on a certain task as opposed to multi-tasking on a project and seeing the bigger picture. I will get into your head and start tweaking the way you see the world. I will denounce all of your male traits until they are completely gone. Before you know it, you will be thinking like a woman instead of just looking like one. My sissification process will not be easy, but I will push you until you are where you need to be. 
Gianna 844-332-2639 ext 355
My Profiles