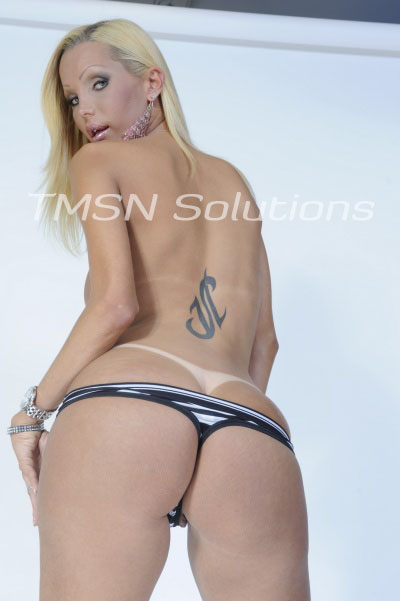 TS Alexus 844-332-2639 EXT 349
I was changing in the boys' locker room. Some places are still so behind in their mindset, and because I have a cock, they force me in here. They don't care about my personal choices or how I identify. They see things in black and white. Cock or no cock. No in between, so there I was, drying off my body after a shower and forced to feel insecure in a place I should feel safe and confident.
Something caught my eye, and I turned to find you watching me as I pulled my panties up over my ass. Only you were really looking at me; you were lusting after the material I was tugging over my ass. Do you want to put on my panties?
Put On My Panties
I can understand the look on your face. I used to feel the same way, watching my friends put on their panties while I only had boring boy boxers my mom made me wear because it was normal. You don't feel normal either, do you? It's okay. Come closer. I have a spare pair in my locker you can put on.
I'd hand you over a silky pink thong, and your face would light up. But the nerves rush back, and you try to give it back. I understand; its scary to embrace something you've wanted for so long. You don't have to put them on now; you can take them home and try them on in a more comfortable place where no one will see them. Then when we meet again, you can tell me all about the experience.
TS Alexus 844-332-2639 EXT 349