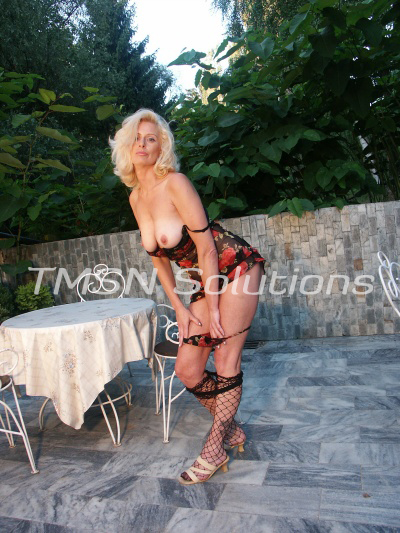 Lori
844 332 2639 x 352
I had a group of girls over for drinks and the sissy I had to serve us dropped a glass of Jamician Cowboy on one of my guests.  I offered her a blouse to slip on while I had slave launder her's.  As we finished our drinks he was instructed to kneel in the corner while I continued to apologize for him.  He was excused from the corner to clean up after they left.  I was still fuming.  After he had cleaned up I told him we were going for a little ride.  As we pulled up at the club his eyes got really big.  But Mistress; I put my hand up to silence him.   If you think you can embarrass me in front of my guests and get away with it; you are wrong.  Again he started to say something.  Again the hand went up.  He had on only a pair of tighty whities.  I instructed him to put on the cloak folded up on the back seat of the car.
We came into the club and I signed in.  Soon I was introduced.  I motioned for him to follow me up onto the stage.  I addressed the crowd.  Pointing to slave I told of his clumsiness.  How he had embarrassed me in front of my guests.  You could hear the moaning in the crowd.  Soon they were asking what they could do to help ensure that didn't happen again.  I heard several suggestions.  I settled on a public canning!
Slave was held on either side by two big men and finally bent over a bar; while I  canned him in front of all.  After several hits, I could see the whelps starting to form and a faint reddish color.  One of the men brought over a pitcher of ice water and splashed it over slave's ass.  I thanked everyone for the attending the public punishment and slave and I came home.  I don't think he will want another trip there anytime soon.
Lori
844 332 2639 x 352