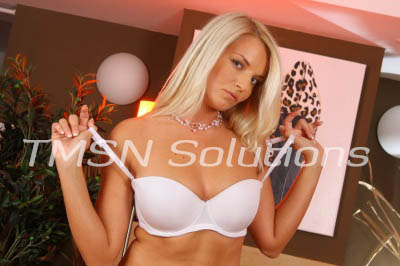 Phonesex with Felicity 844-332-2639 x 270
Prissy little sissys are the worst kind of sissy. They expect the most and intend to give the least. They wanna be pampered and coddled while we brush their hair and iron their dresses. All while planning on doing the smallest session possible.
I suppose it comes with the prissy attitude. Thinking they deserve things everyone else has to work for. Well, guess what, little slut. I'm fucking sick of it, and now you are going to be a filthy little cock whore for me until you come to realize your true place and meaning on this earth.
Prissy Sissy
You aren't entitled; you aren't special. Cant, you see you are nothing but a dumb cock whore. It is a hole for men to use as they please and a way for me to make a side hustle. That's right; I'm going to pimp your boy hole out to anyone who's willing to pay.
Not pay a lot. You aren't worth a lot of money. Just five dollars here and there should do. And I'm going to keep whoring you out until you know your place. So tell me now, little prissy bitch, what are you?
Repeat after me, "I'm a sissy hole who isn't special in any way." Good job.
Phonesex with Felicity 844-332-2639 x 270
https://sinfullysexyphonesex.com/felicity
https://mamasphonesex.com/felicity/