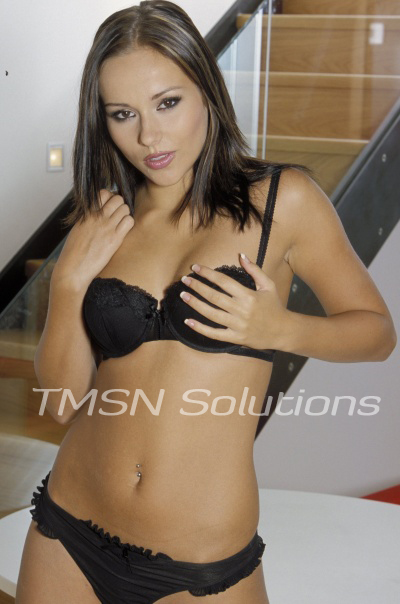 Well, hello all my little sissies out there, I sure have missed you all. I am sure you have missed me too huh? Or maybe you just missed my big strap on, and the way I can get you to dress up in sexy lingerie for me. Tell me how good those panties feel pulled tightly around your excited little clitty?! Tell me the color and style of them, sissy boi?
Turn around and feel my soft hands caressing you as I grab your panties and pull them up, making the pressure on your clitty almost too much to bare. You love it, don't you little sissy boi, maybe I should start calling you my little sissy girl. Would you like to be a good girl and everything Princess tells you? Of course you will.
Don't wait any longer, it's already been too long, give me a call and let's get dressed up.
*Luscious Princess Laylene*
866-513-0833