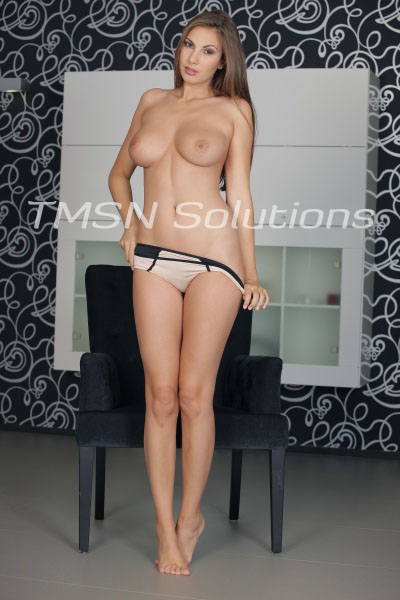 *LUCY*    844-332-2639 xxx- 221

One of my favorite visitors is a powerful businessman in this town. He's also a well-respected member of our local religious community. This makes him especially enticing to spend intimate time with.
He loves the kinky side of life. Anything taboo. We play often and when he's out of town, he calls and I drive him wild with stories. Our most recent play time got a bit kinkier when he shared something with me he never had before.
As we were playing he whispered to me how much he loves it when I wear my garter and stockings. He came closer and said, "What I'm thinking might turn me on more is if I were the one wearing them" I giggled. This didn't surprise me, as I have been around my share of sissified men. The sky is really the limit as to how far he'd like to go with this.
I suggested we go ahead and explore this new adventure. First, we went shopping. We went to my favorite lingerie shop (in another town of course) to find exactly the items he wanted to wear. With every silky piece he touched, I could see his dick get harder and harder in his pants. He was well endowed, so this would be impossible to hide. I was also very well acquainted with the way his dick throbbed when it was as hard as it could get. 
I took every opportunity to embrace it with my hand so I could feel that lovely throb through the soft fabric of his fancy suit. This has always been the biggest turn on for me. Every since my first date with a boy at the movie theater years ago as a teen. When he put my hand between his legs so that I could feel his cock grow as we kissed I was hooked on men forever, even sissy men. That's another story for another time. Now, back to my newest sissy.
We selected a garter and some fishnet stockings from the store and headed back to my place. On the drive, he talked about his secret moments when he was growing up with seven sisters. How he loved to get a peek of them in their lacy bras and panties. For years, he had felt ashamed, until he realized it wasn't seeing his sisters that turned him on, it was imagining what it would be like to be dressed like them. 
He would sneak into their rooms and try things on. Run his hands all over his body now covered in satin and lace and often bring himself to orgasm at the slightest touch. As you fellow sissies can imagine he was thrilled at the prospect of being able to now act out that long suppressed fantasy and not have to sneak around.
But clothing is just the tip of the iceberg here isn't it? There is so much more we need to do for this sissy transformation. After we were home and he was wearing his new lingerie I said we needed to discuss our next step. His eyes widened at the thought of there being more.
Next time he will learn that not only does he need to please me but he also needs to start pleasing my lovers… Part 2 coming soon.

Miss. Lucy xx
Come find me at – 844-332-2639 xxx- 221
https://phonesexcandy.com/lucy/
http://www.phonesexmamas.com/lucy/