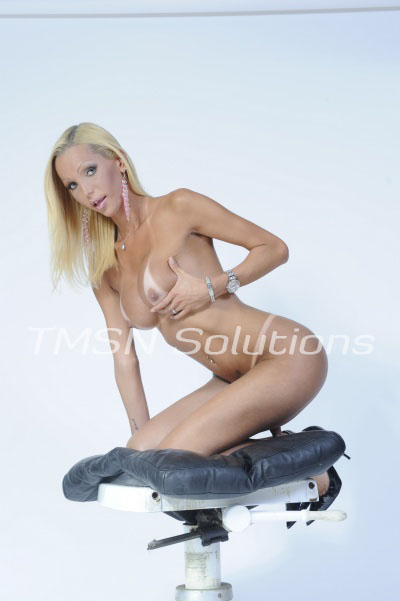 TS Alexus 844-332-2639 EXT 349
Powerballing is something I've been doing my whole life but only recently learned there was a term for it. Do you know? Can you guess? It's when I shove my cock so deeply down your throat that my balls repeatedly smash into your chin. Literally balls deep in your throat. This always feels so good to me.
When a good sissy slut just opens their mouth and lets me fuck it like a pussy I'm sure to enjoy myself. Get on your knees, and let me show you how much fuck powerballing will be.
Powerballing With TS Alexus
Could you handle a powerballing session with TS Alexus? Six and a half inches of hard shecock slamming down your gullet! You'll be choking, gagging, and drool-coated before I'm finished. I'll hold your head between both my hands and power thrust with all my strength. Literally, skull fucking you for my pleasure.
I bet just the thought of it has you rubbing your little sissy button. Once I get started fucking your face in this fashion, I'm not going to stop until I cum down your neck. So deeply that you probably won't even be able to taste my cum. I imagine your face will be stained with tears by the time I've finished powerballing you. You may even be sweating from the struggle but you'll take it as a good Lil cock socket.
This is more fun for me than just deep-throating. I often think when someone deep throats, the cock sucker is in control. With powerballing however, I'll take all the control. I want to pound your face, so I can feel your throat clenching around my swollen head as you try to swallow or pull away from me.
TS Alexus 844-332-2639 EXT 349