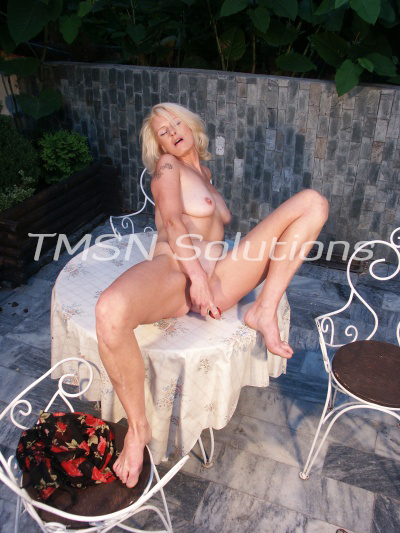 Lori  844 332 2639 x 352
Pop Pop Pop go the beads. This is what I was looking for tonight. I sometimes take my laptop and phone outside when taking calls.  It was a wonderful night and I was enjoying myself outside.  I'd had a few calls and with each one, a bit more turned on.  The drinks I enjoyed helped too.
When the caller wanted Mutual Masturbation I was all for it.  With my earbuds in and my eyes closed, I listened to every hot thing he described but my mind was already way ahead of what was going on. He mentioned he wanted to try something new, which I am always up for.
Pop Pop Pop Go The Beads
He described how he was getting the lube out and dropping it on his dick.  I told him to rub his nipples like I was doing to start the tingling sensation.  After suggesting a different way to stroke his dick than he may have done and as he was doing that; I slipped the dildo into my wet pussy.  I told him not to forget those balls; to reach and fondle them too.  He had mentioned he had some anal beads.  I suggested he get them and insert them one at a time and tell me as each one went in. H started counting as he was inserting the beads.  Soon he had about half of them in and was begging to cum. No way was he going to get away so easily.  Don't you dare, you don't have my permission it's not time, you don't have the entire strain in.  I was so close too, but I wanted all beads in. Now! I said as I exploded.  I heard him as he yelled out his climax. Whew, so fucking hot.
Lori  844 332 2639 x 352