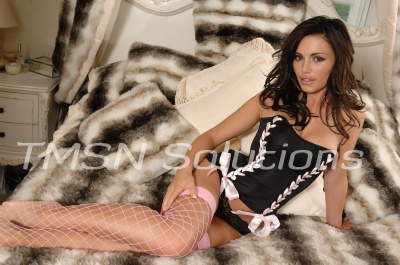 Sadie           1-844-332-2639 ext. 222
I was hosting an in-home lingerie and sex toy party for some friends and co-workers at my house. All the girls from the office were there and Jesse. That's the way it always was Jesse was around us so much at work we didn't even think of him as a male anymore. He was just Jesse. We did love to embarrass him with our femininity though. He blushed and got so uncomfortable so easy it was just too much to resist. He was straight, good looking, and outside of our office was actually very "manly".
We badgered him into coming to this event knowing that tormenting him would be the highlight of the night. Eventually he was pressed into coming basically because we wouldn't take no for an answer. We were having a great time watching him blush and groan as we passed around nipple covers, dildoes, vibrators and edible panties. We were having a great time until my husband called unexpectedly announcing he was coming home early.
I explained about the party going on so he wouldn't be surprised. His answer was that that was fine but that there had better not be any men there. He said if he came home and found a man there he was going to kick his ass. I looked at Jesse and thought uh oh.
We had 20 minutes. I told everyone the situation. The hive mind of the women all came up with the same answer at the same time. We had to make Jesse over into a woman, and fast. We descended as one unit. Grabbing lingerie, make up, the playful, sexy wigs, the numbing, plumping lipstick, the breast enhancers, it was almost as if we had our own build-a-girl kit right in front of us.
Jesse tried to resist but as he had been brought by the girls, so he had no ride to escape. As my husband was an amateur fighter he didn't want to get beaten up by him either. We had barely gotten him dressed, made up, and into one of the slutty dresses and hooker heels from the party, before my husband came home. I was amazed at how good Jesse's legs looked in the bright pink tights. The long dark wig fell in a wave over half of his face, The half that was showing though, looked like a porn star.
We might have over done the breasts a little. They were pretty large, but the huge boobs balanced out his shoulders so that his actually broad shoulders looked feminine. My husband looking like a thundercloud walked through the door in a bad mood until he saw the laughing bunch of women licking flavored oil off of bananas.
He didn't suspect a thing. He asked if Jesse was a new girl at the office. Yes we told him that Jessica had just joined us. We all nearly fell on the floor laughing as my husband suavely sat on the arm of Jesse's chair and leaned over him and asked Jesse if he knew that the rule was all new girls had to kiss each of the girls husband's with a wink.
I do believe we had just found our newest favorite game. Dress Jesse!!
Sadie
1-844-332-2639 ext. 222
www.sissyphonefantasy.com/sadie/