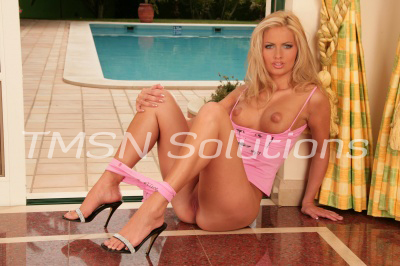 Hey all You Sissy Sluts. I'm looking for a new Boy Toy.
You heard me right. I want to dress you up like a little slut. Tight red dress, red bra lacy little panties, lace top thigh high stockings and black open toe high heel shoes. I'm going to paint your face up real pretty lots of lipstick on those lips. Then I'm going to invite all my friends over to watch.
   I am going to force you to suck cock for me and fuck that little man pussy of yours. All of my girl friends are watching as I take my 12 inch strap on and slam it into your mouth grabbing you by the hair and forcing it down your throat making you gag on it. (laughter fills the air) I am going to make you into the best little cock sucker around.
When I am satisfied with your cock sucking skills then we will take that man pussy of yours, stretching it and making you beg for more. That little man pussy of your will never be the same. Everytime it tingles you will think of me. You will crave more. Your little man pussy will beg you to come back again and again.
    When I am done with you guess what? I am going to pass you around and let all my friends pound that's man pussy and that cum hole of yours. We are going to have so much fun making you our little sissy slut. 
kisses
Jailyn
866-376-5802
http://www.hotphonesextherapy.com/jailyn.html