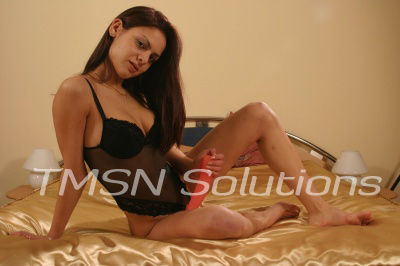 You've been dreaming of it long enough, fantasizing about being a woman. The feel of lingerie against your skin, pink and purple ribbons, frilly sissy dresses and of course the idea of a big strap-on penetrating your tight sissy pussy hole. You need a dominant sadistic girl to turn you into the slut you were meant to be.
You will do as you are told while bending over to show me just what I will be fucking and violating. You dream of being turned into a pink panty whore, used and abused by me.
It's time to prove just how much you need it. Come on boy-slut, call me and spread 'em wide!
Filthy April
1-866-513-0833
www. Filthy Kink Phone Sex .com