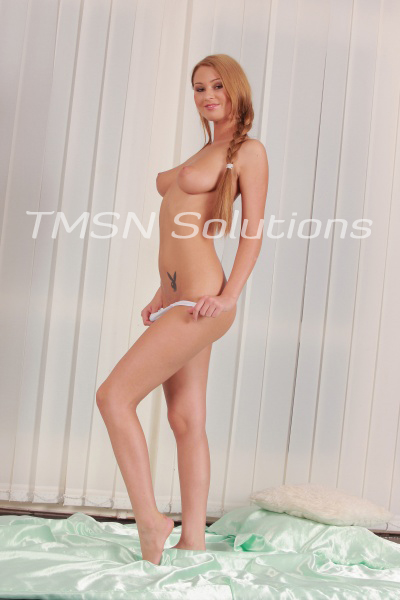 Kayla Cumsalot 1844-33-CANDY ext 357
You walk into my office, clearly annoyed that you have to answer to a woman like me. You roll your eyes as I tell you to resubmit your weekly report. Again. You turn to leave in a huff, and that's when I see it – the slightest flash of pink sticking out the top of your slacks.
"Are you… Are you wearing panties?"
You whirl around to me and say, "What? Huh? No, of course not." But by the way, your face turns red; I know that you know that I know your dirty little secret.
Panty-wearing Sissy
"Hmmm, who knew I had a little panty-wearing sissy right here in the office?" I step out from behind my desk, and my heels click across the floor as I shut my office door. I step towards you and put my hand on your chest, feeling the telltale outline of your bra under your shirt.
"Oh, and she's wearing a bra, too…" I tease.
You stammer and try to explain, but I put a finger to your lips, silencing all of your protests.
"Show me, " I demand. Again you protest, but the look in my eyes tells you I'm no one to mess with. Besides, you don't have it in you to tell me no, do you?
So you stand in my office and strip down to your favorite frilly pink bra and panty set. The humiliation is almost as intense as the bulge filling your little girlie panties.
"I knew you weren't a real man," I chide as my nails scrape over your sensitive, exposed flesh, "but I had no idea just how much of a little sissy you were. This going to be fun… For ME."
I giggle, and you instantly know that mandatory overtime just took on a whole new meaning.
(**Written by a wonderful little slut 😉 Thank you, Princess!**)
Kayla Cumsalot 1844-33-CANDY ext 357
https://sweetlovinphonesex.com
https://phonesexcandy.com/kayla/