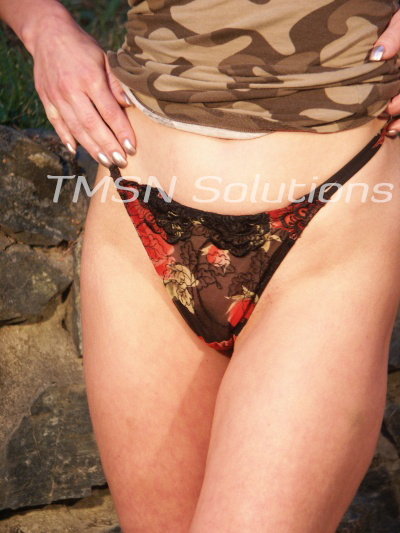 Lori  844 332 2639 x 352
I love all my pantie boys, lol.  I love to hear their little sweet voices and how eager they are to tell me about their latest ventures.  I had one talk with me today that sounded just like I did back in high school.  He is so hot for the captain of the soccer team.
I told him when he asked my advice; girls get boys all the same way; whether they are born girls or reborn girls. 
The first thing you need to do is put yourself places where he is naturally.  Get your sissy ass on the cheerleading squad.  OMG, I can see you now, lol.
You'll be so glad I had you wax your legs the last call we had.  The new cream I suggested worked wonderfully.
If wearing my panties will help you; then they should be to you in a few days.  I sent them as you requested, used!  If you are sure you can wear them; slip them on as soon as you get them.  I bet your walk will change.  Nothing like wearing stripper panties.
Lori  844 332 2639 x 352