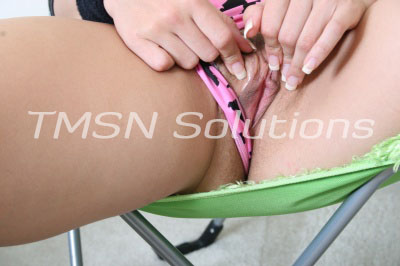 Gianna 844-332-2639 ext 355
All my sissies love wearing my panties. I make them earn them from me though. A good sissy must work hard to get me to take my panties off so they can wear them. You'll have to do tasks for me to prove that you are a well behaved little lady. 
One of your tasks would be to re-organize my closet since it's such a mess! I'd lay on my bed reading manga while I watched you sort and fold my clothes. You'd admire my clothes and be tempted to try on certain pieces. After you finished with that task, I would make you clean and wax all my shoes. Then I'd make you comb and straighten my hair. I don't trust your make-up skills just yet so I'd probably do that on my own. Once I was pleased with your hard work then I'd consider dressing you up.
I'd open my panty drawer and try to find a pair that you would like. I notice that you keep eyeing the panties that I'm wearing. I'm just wearing a long t-shirt so you can see my panties every time I lift my arms up or bend over. You want to wear the panties that I've been sweating in all day… don't you? What a silly sissy you are! To be worthy of getting the panties off of my body then you must give me a reason to take them off. 
What would you do to convince me to take off my panties for you? Give me a call and tell me.
Gianna 844-332-2639 ext 355
My Profiles