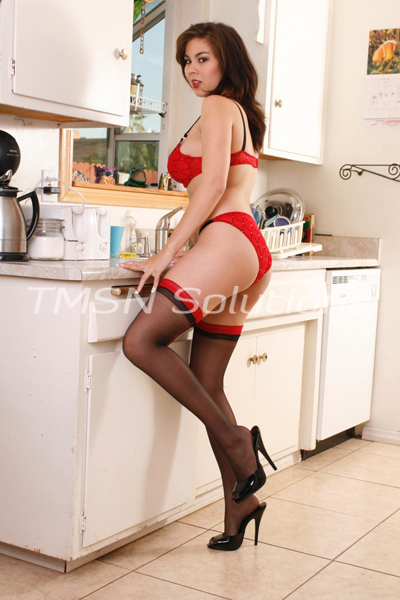 Gianna 844-332-2639 ext 355
Aaron is a young worker that recently landed his first office job as a Temp Worker. He was so nervous at first because it's a mostly female company. Talking to girls has never been his strong suit. Luckily a coworker named Alicia befriended him. They ate lunches together where Aaron politely listened to her gripe about anything and everything. A lot of the women dressed nicely which meant Alicia and the other ladies often wore pantyhose. Alicia seemed to wear them every single day! She often complained about having to wear them so Aaron made the mistake of asking if wearing them was really as bad as women make it seem. Alicia was feeling devious and told Aaron that he should really find out for himself!
Alicia suggests that he tags along on her shopping trips after work to teach him the lengths that women have to go to in order to look good. "You'll learn that the bra is more uncomfortable than the pantyhose! But that's the thing… most women buy one-size-fits all hosiery and bras in the size they wish they were. A lot of women don't measure themselves correctly and get stuck in uncomfortable garments! Seriously, you should come along. You'd learn a lot about what we go through!" Aaron seemed uncomfortable at the idea of entering female clothing stores but he desperately wanted more friends at work and figured some bonding time wouldn't hurt… even if it meant spending a few hours at girly stores!
"Aaron, you're the first office Temp that I've actually liked. There's something different about you. That must be why I prefer to hang out with you instead of the other girls at work!"
Hearing her say this made Aaron blush. Little did he know that he going to be coerced into making drastic changes in his life… starting with his appearance! Alicia was the type of woman that always got what she wanted and wasn't afraid to be sneaky to get her way. She had a way of stroking Aaron's ego to make him feel good enough to agree to do anything! Alicia is the Administrative Assistant for Aaron's department so they often worked late together. Once everyone went home, she walked up to his desk and gave him a gorgeous pink shopping bag.
"Look inside of it Aaron! We can't go shopping in our boring office clothes! The stores that I go to will treat us better if we're dressed up. Let's go to the bathroom and get changed!"
He found it strange that Alicia was so adamant about changing clothes with him. What was wrong with the outfit he was wearing? Once she dragged him into the women's restroom, he realized that his outfit was wrong because he was wearing male clothes. All of the clothing inside the bag she gave him were female clothes! There was a silky pair of sheer nylons, lace bralette, C-Cup breast molds, matching panties, and a beautiful knee-length floral dress. She took out a new pair of black high heels and placed those on the bathroom counter. "A classy woman always wears the right shoes to complete her outfit!"
Aaron started chuckling. Alicia was known for joking around but this was over the top. She glared at Aaron to clarify that she was 100% serious about him wearing the outfit.
Aaron could have run out and gone home but he felt trapped. This was crazy! He knew that making Alicia mad is the last thing that he should do. He couldn't spare his only friend at work right now. Office Temps come and go over the smallest things so he knew that he should stay in her good graces if he wanted things to remain civil at work. He was embarrassed to dress down in front of her but she eagerly helped him change into everything. She helped him roll up his pantyhose and taught him how to pull them on carefully to avoid any ripping.
Once Aaron was dressed, she pulled out her make-up bag and started giving him a modern smokey eye look. She curled his lashes and coated them with mascara as she gushed about how gorgeous he looked. Aaron never felt this type of female intimacy before. He had to admit that it felt nice! Although, his pantyhose felt a little too snug and itchy. Alicia could tell he was shifting around too much and told him that he just hasn't worn them for long enough.
"I promise you'll get used to it. We'll even pick up some better quality ones when we go out shopping!"
She finished his look by securing a long blonde wig on his head to cover the last trace of his male appearance. Alicia made him face the full-length mirror while she excitedly told him how much better he looked. "Aaron, you are prettier than a majority of the girls here! You went from a 3 to a 10!" The last comment stung a little bit but he did enjoy feeling like one of the attractive women that he admires.
Alicia patiently teaches Aaron how to walk in high heels while they make their way to her car. "Keep your head up, shoulders and back straight, and place one heel before the other." Aaron stumbled a little at first but he quickly got the hang of it. She also touched up Aaron's lipstick before they entered the store. "You'll learn to check your make-up and hair periodically throughout the workday. That's why a lot of women have mirrors at their desks!"
They enter the lingerie store together when a prim and proper Sales Lady approaches them. "Good Afternoon Ladies! Can I help you find anything?" Alicia giggles before telling her that she is helping her friend "Kathy" see what she missed growing up. The Sales Lady is obviously confused by this and asks "What do you mean, 'missed growing up?' Did you never dress up and go to parties or anything like that?" Alicia nervously hesitates before admitting that her friend Kathy is actually a guy. "She's new to dressing up like a woman but I'm going to be open and VERY supportive!"
The Sales Lady politely smiles and attempts to make a joke by chiming in with "Supportive… just like those high-end bras that we sell hahaha!"
After walking Kathy throughout the store to feel and see all of the different types of things that women wear just underneath their clothes, Alicia takes Kathy to the clothing store next door and says "Which do you think is more fun to shop for? A necktie or nylons?" He had to admit that shopping for female clothing was a lot more fun. There are more options and colors which makes shopping for male clothes seem boring in comparison! The next few hours, Alicia picked out a bunch of new outfits for Kathy. Pencil skirts, blouses, hosiery, shoes. It was clear Alicia wanted him to crossdress more than just today. This made Aaron nervous but if no one else found out then I guess it wouldn't be so bad, right?
They finished their shopping and Alicia offered to take him home but strangely enough it seemed like she was driving back to the office! Aaron was dressed as his new female alter ego Kathy and looking like this was starting to feel normal. Although, he started internally freaking out once the car pulled into the office parking lot. Alicia sensed this and scoffed. "It seemed like you were starting to finally feel comfortable with all of this! I think you need to be pushed a little more to truly feel what it's like being a real woman with real worried emotions!" Alicia realized this made Aaron even more nervous so she adopted a calmer tone of voice.
"Don't worry Kathy! No one is here right now. I just need to grab something off my desk and thought it would be fun to see you walking around the office as a girl!"
Kathy nervously stepped out of the car and followed Alicia to the main doors. Alicia took out her phone and told Kathy to pose. "Come on! A photo is harmless! It's not like anyone who sees it will think it's Aaron! You were acting so comfortable before this… so why are you afraid of having your photos taken?" Kathy realized she may have overthought things and begrudgingly smiled and posed for the photo that Alicia wanted so badly. Alicia entered her security code and they went upstairs to their workspace. They passed by Aaron's desk so Alicia made Kathy sit in the chair and take more photos.
She started making Kathy pose for her in different ways. "Position your papers on your desk so you can see them over your breasts, hahaha! The other girls never lay them flat on the desk like you do! Also, remember to always keep your knees together, especially when you're bending over to open the last drawer of the filing cabinet!" After a few more photos were taken, Kathy mutters "I think I've done enough to understand what the other female coworkers go through… we should head home."
Alicia was shocked to hear this! "Kathy you are not even CLOSE to understanding… you may feel adjusted now, but there is always something new to adjust to when you're a working woman!"
Alicia told Kathy to sit tight while she went to the restroom. After a few minutes of her being gone, Kathy heard a stern voice call out from the HR Department area. "Are there people here right now?! I thought I was the only one left!" Kathy was immediately on edge. She totally didn't think someone else was here! She started panicking when Cynthia, the HR Supervisor, walked up and found Kathy sitting at Aaron's desk. "Oh! Who are you?! What are you doing in our office? You look a little too dressed up to be part of the janitorial staff…" Kathy tried to speak but the words were struggling to come out of her mouth.
Alicia returned and the color drained from her face when she saw Cynthia chatting with Kathy. No one else is supposed to be in the office right now!
Cynthia saw Alicia and realized that Kathy must be her friend. "Cynthia, I can explain. My friend Kathy and I were out shopping and I forgot to grab a personal item from my desk so I decided to come back with her to get it. I hope that's okay." Cynthia made sure to remind Alicia that unauthorized visitors are never allowed in the building outside of the normal office hours. She didn't seem too upset because she looked at Kathy and said "It certainly looks like you're a woman that's ready to work though! You must work in another office if you're wearing pantyhose!" Alicia tells her that she is helping Kathy adjust to the working world since she's another Temp at a different company.
Cynthia winks at Kathy and says "Oh, not used to wearing pantyhose all day long? Every day of the workweek? I certainly wish we had more women here that dressed like you. I've noticed that women who dress better, tend to work better. Tell me about some of your skills!"
At this point, Kathy and Alicia knew they couldn't keep this up for much longer. Alicia is happy that Cynthia seems to buy it but knows her lies will cost her later. "Actually Cynthia, we have to be honest with you. Kathy is really our temp Aaron! Dressing like a woman is new for him and I wanted to help him become more comfortable as his true self." Kathy couldn't believe what Alicia was saying right now. They weren't sure how Cynthia would react but she seemed surprisingly pleased. She smirked and said "That's fine with me. I'm a very progressive and understanding person. I have to be in order to work in HR. Ladies, let's have a chat about Kathy's future here… shall we?"
Stay tuned for Part Two to find out how far Kathy has to go to keep her job… IF she makes the cut…
Gianna 844-332-2639 ext 355
My Profiles