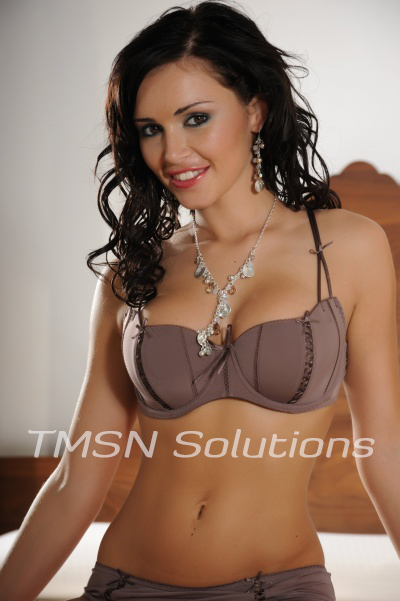 1-844-332-2639 ext. 222
"Mommy the boys at school are picking on me again and they took lunch money again" my pretty boy said as he looked up at me with tears streaming down his cheeks. As I held him and dried his tears I felt so much anger and frustration. How dare they do that to my beautiful little boy. Then that is when it hit me. That was the answer! He is beautiful, and what is the best weapon against any boy? A beautiful little girl. I told my sweet boy that mommy was going to fix everything. I decided we needed a day at the salon and the mall.

The next day I kept him out of school to do just that. First to the salon for hair extensions, a mani/pedi and a facial and make over. He whined and cried saying that this wasn't going to help it was making him look more girly than ever. I told him to trust me I knew what I was doing.
Then we went to the mall and bought him new clothes. Dresses, skirts, panties, bras, shoes and tights, all of which suited his petite frame and pretty face more than those old boy clothes of his ever had. Yes at first when he had to try on his first bra and panties he was embarrassed and yes he tried to convince me that boys didn't wear that sort of thing. However, when he saw himself in the mirror in his new little dress and with his new long hair and make up he discovered that mommy does know best. He was a knock out! He looked just like the daughter I never had.
With his new make over all of my features in his face came out. Those beautiful lips, those lovely eyes and a smile that would make any cock harden instantly. When we walked out of the last store and her transformation was complete there was a new sassy bounce to her steps. As men turned their heads to watch her pass she grew flirty and confident. There was only one more step to assure that my precious baby wouldn't ever be bullied by those boys again. I had just the thing at home to help her practice everything she would need to know, mommy's strap on.
Sadie
1-844-332-2639 ext. 222
1-866-239-2972
www.sissyphonefantasy.com/sadie/
Don't Forget to join us Saturday in the chatroom for our 2 pm EST game! Come and play with us and you could win a free 15 min phone call with any of the ladies there!