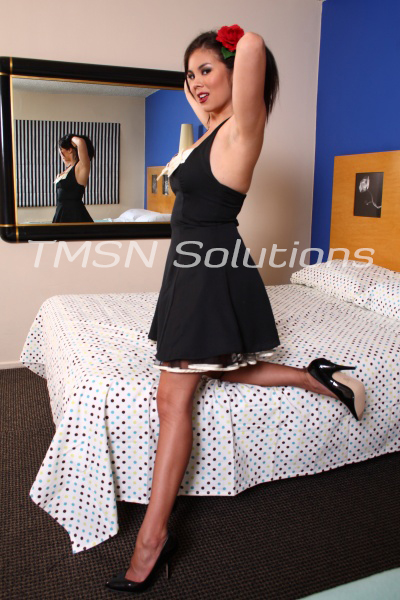 Gianna 844-332-2639 ext 355
Aaron's parents just went through a nasty divorce. He got to stay with his Mother and neither of them wanted anything to do with his Father. His Mother came up with an idea to prevent his Father from wanting to visit them. He is super transphobic so she told Aaron that he will have to dress up as a girl for a while. Aaron hesitantly agreed and started dressing and acting like a real teenage girl.
Aaron's Mother had to teach him to use make-up, wear a bra, shave his legs, and dress girly at all times. After seeing Aaron as a female, she knew that she had to give him a new name. "Aaron, your name is Kathy now. Your Father is definitely going to have trouble coming to terms with seeing you like this! Our plan to keep him at bay will definitely work." She snapped some photos of Kathy wearing her new female clothes. You couldn't even tell that she was really a boy!
She sent the photos to Kathy's Dad and told him that this was Aaron's "coping mechanism" after the nasty divorce.
He freaked out just like she expected but she reminded him that his interference could cause more psychological damage. She also knew that he would lose all his visitation rights if he didn't attend the upcoming scheduled visits. Her last text to him was just a list of reminders about the new "changes" he will have to get used to since he has a daughter now. "Kathy uses the little girl's room now. She can't go with you to the bathroom when you're in public. You'll have to take her shopping sometimes. She always needs new pantyhose and make-up. You'll have to suck it up and go to the mall with her."
He was speechless… so he didn't even respond and took time to mentally prepare for the upcoming visitation weekend. This gave Kathy's Mother plenty of time to work on feminizing her new daughter. Kathy had to pass as a girl or else her ex-husband would know that this was a sham to keep him away.
Kathy's old male friends kept trying to visit but she was too embarrassed to let them see her like this.
She kept begging her Mother to shoo them away every time they dropped by. This concerned her Mother so she decided to ask her girlfriends to make their daughters come over and be Kathy's new friends. Their Mothers made it seem like Kathy would look like a total sissy boy. They were pleasantly surprised to see that Kathy passed so well. One of the young teenage girls blurted out what they all were thinking. "Our Moms forced us to come over and be your friend. We only agreed to since we thought you would look ridiculous… but you do really look like a girl!"
Kathy's Mother asked them all to help her make Kathy more feminine. They brought over make-up, clothes, shoes, and teen girl magazines. Kathy surprisingly had a lot of fun with them! They took turns giving Kathy make-overs and taught her all about female mannerisms. They all decided to sleep over and spend the entire weekend feminizing her. By the end of the weekend, Kathy walked, talked, and looked just like them.
Visitation weekend was coming up and Kathy was nervous to see her Dad for the first time since the nasty divorce finalized.
Her Dad took her out for lunch when they bumped into one of his coworkers. His coworker was confused to see him with such a young beautiful girl. "Who is this little lady? Your niece or dare I say… new girlfriend?" Hearing this almost made Kathy's Dad spit out his food in disgust. "No… my son decided to become a girl. My ex-wife says it's some traumatic way he's coping with the divorce. I can't interfere with it or else he'll become crazier." His coworker was shocked and politely excused himself before he put his foot in his mouth again. This made Kathy's Dad sigh…
He felt absolutely humiliated and hoped that his coworker didn't tell anyone else at work about this.
After lunch, he took Kathy to the mall. "Girls like to go shopping, right? Well, what do you need?" Kathy nervously shifted in her mary jane shoes and stared at the lingerie store. Her Dad noticed where her eyes were looking and fought his natural reaction of feeling embarrassed. He hated the idea of taking his son lingerie shopping… but he had to learn to get used to stuff like this. "You need a training bra or something? Of course, your Mother would make me go through this… not like she can take care of things on her own… I mean… like at what happened to you!"
Kathy blushed at hearing her Father complain about this. She almost spoke up and told her Dad that they didn't have to but he decided to be a good sport. "I'll never hear the end of it if I refuse to buy you what you need. Your Mother already raked me through the coals during the divorce. That nasty bitch! So I'll show her that I can be 'supportive' for once." They both entered the lingerie store and Kathy walked up to the wall of nylons. The saleswoman walked up and complimented Kathy on her outfit. "It's so rare to see a beautiful young lady like you wearing pantyhose! We have a sale going on right now. 50% off all hosiery! I assume this is what Daddy is buying his pretty little girl today!"
Her Dad realized how much he hated being in the store with his "pretty little girl" and grabbed a bunch of pantyhose off the rack and quickly brought them to the Cashier. He just wanted to get out of there.
"Aar- I mean, Kathy! This should be enough right?" Her Dad grabbed at least twenty different pairs of pantyhose. "Yes, Dad. That should be plenty…" Some of them didn't even look like the kind she wore but she bit her tongue. She wanted to leave just as badly. She hated hanging out with him. The woman was telling them how clearance merchandise was not eligible for being returned. Her Dad interrupted the saleswoman and told her that "I think this is going to be a permanent thing, unfortunately. Kathy was probably going to wear them for a long time." His comment confused the saleswoman so she stopped talking and awkwardly handed Kathy the bag full of new pantyhose. She stared down at the bag and wondered how long she would have to keep this up.
Afterward, her Dad immediately drove her back home and texted her Mom saying that he might have to miss the next few visitation weekends. It was just too hard for him to cope with his son now being a girl. Perfect, this is exactly what Kathy's Mother wanted… her ex-husband was distancing himself while she got to enjoy time with her new daughter. The truth was, she wasn't ever going to let Kathy go back to being a boy. She was going to keep her ex-husband away for good.
Gianna 844-332-2639 ext 355
My Profiles