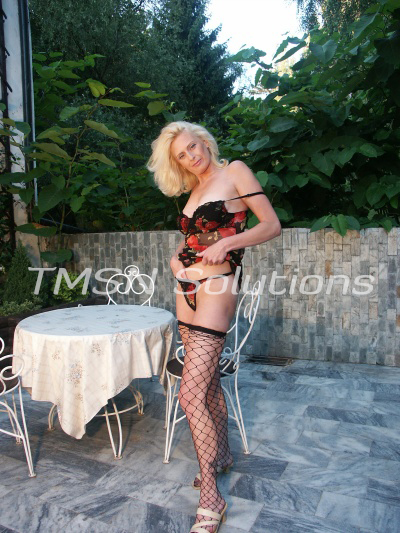 Lori  844 332 2639 x 352
I showed my sissy housekeeper an outfit left over from my stripper days and I thought she was going to flip out over the fishnets.
I gave her the fishnets and the outfit too.  What I love about her is she is a full blown sissy.  That's how I like them.  She has the lingo down; the strut; everything.  I asked her to model the outfit for me.  It was like a transformation when she put everything on. Her sway was more enhanced and her voice even got softer.  I could almost see a pussy growing.
My sissy slut housekeeper
She started telling me how her lover was going to be hot for her in her new outfit and how badly she wanted to show off for him.   I showed her a few moves from the stage and she caught onto them right away. Maybe I'll get her a little gig at the club.  My sissy slut housekeeper doing the pole at the club; lol.
Assuming that she can hold an audience it could be beneficial for her.  She can buy more outfits with my supervision of course.  I'll show her the Upscale Stripper site I use and help her.  ( you'll need help too, I know)
There are many sites that offer many different types of outfits.  Which outfit are you more comfy with sissy?
Lori   844 332 2639 x 352