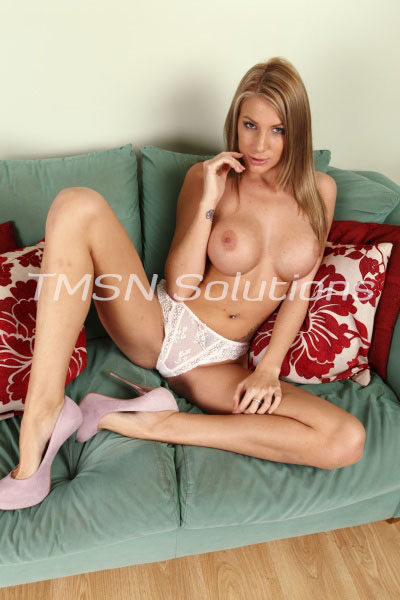 Madison (a.k.a. Bratty Maddi) 1-844-332-2639 ext 359
So this barely legal bratty domme had a hot date planned with this hot dude.  After the movies we ended going to his place since we were both feeling super duper horny.   We couldn't keep our hands off each other on the way to his place.  I knew right then and there I wanted him to fuck me, to fuck me hard like there's no tomorrow.  At his place, we ended up on his couch.  One thing led to another and he was naked and I was wearing nothing but my panties.
As I jumped on his lap, giggling and feeling super duper naughty.  I could feel his hard throbbing dick (about 7 inches I'd say) rubbing up against my pussy.  It felt amazing to be rubbing my pussy against his cock and he could tell I was starting to get my yummy pussy juices flowing. 
I giggled and whispered in his ear telling him how badly I wanted him to fuck me.
As I peeled off my super duper panties and threw them his way, his dick got instantly harder.  As he was holding my wet panties, I jumped back on his lap.  I knew I wanted his cock sooooooooo badly.  But that's when it happened.  Something felt different.  I looked down.  There it was.  A huge fucking disappointment.  His dick was soft.  I was literally on top of him, NAKED…..ready have his cock slide deep and hard inside me.  But no, it was like he was a different person.
His facial expression completely changed.  I could see disappointment in his eyes as he blurted out "Maddi, baby, I don't know what happened."  I felt complete disappointment.  What a fucking let down.  All night he was super duper hard, and once I was naked…..BAM.  His dick went,
"Out of Service".
After getting off of him and sitting right beside him, I noticed that he was still holding on to the pair of my pink wet  panties.  I had an idea.  I wanted to have a little fun with him.  So I made him put on my panties.  He resisted and claimed that real men don't wear panties.  Giggle… "Of course they don't silly, sissies wear panties".  Somehow I managed to have him put them on.
Once they were on and his dicklette was snuggled in those wet panties of mine, he instantly got hard.  With embarrassment in his face, he looked down, "Babygirl, I don't know what to say".  
Giggling like a little girl I responded with "Aww….now you can be my sissy boyfriend".
Actually, I can't wait to turn him into my sissy fully….giggle.  But don't tell him that 😉
Madison (a.k.a. Bratty Maddi) 1-844-332-2639 ext 359
http://www.kinkyteenphonesex.com
http://www.tlcphonesex.com/madison/
http://www.sinfullysexyphonese.com/madison/
http://www.teenbabesphonesex.com/madison/
http://www.phonesexwhimpers.com//madison/