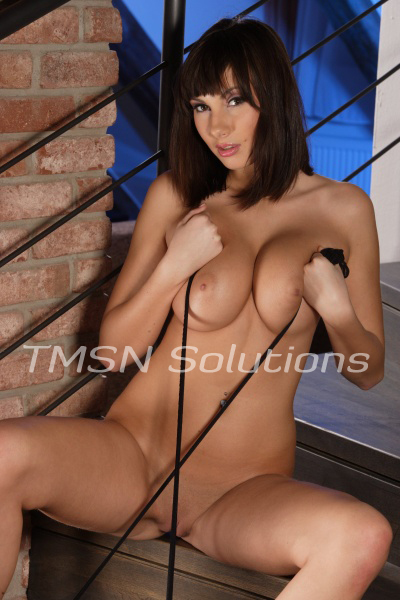 *LUCY*  844-332-2639 xxx- 221
One of my new sissies is still in training. She's perfected the sissy look and the sissy attitude. Gorgeous eyes, legs that don't quit and sexy red hair. I call her Miss. J and I adore her. But, she has shared with me that she has a special taste for big, black cocks…..and I mean BIG, big black cocks. The cream of the crop or should we say cream of the cock. So, we planned a special night out.
She was dressed all in green, to match her eyes. Miss. J always chooses redhead wigs from my collection because she looks like a sex kitten as a redhead. This time, she wanted the extra long and sassy one. We got her dressed in a short dark green, all lace dress. It was practically painted on. She looked beautiful! Makes me mad. Her ass is cuter than mine sometimes. Good thing tonight we can use that to our advantage.
We showed up at the club and got lots of attention. I should say SHE got lots of attention. Huge, jiggly tits, long red hair, fuck me heels and an ass begging to be taken. When there's a redhead around, almost everyone else becomes invisible. I knew this club and I knew the biggest and blackest cock was in the crowd. I didn't even have to call him over. He could feel that sissy's vibe when we walked in.
He walked up, looked Miss. J up and down, smiled and then wanted to be sucked right then and there. She passed his test. I knew she would. He only fucks the best and she is the best. He said, "Down on your knees, you sissy slut and service me". My little sissy complied. We have been practicing taking a BBC but I wasn't sure how well she would do on an actual cock and not a dildo. She surprised me and sucked that cock like a pro, swallowing every drop!
As a reward, I told my slut that we would visit two or three more clubs that night. We ended up going to five more clubs and she sucked at least two black cocks at every place. Do the math. That's a lot of BBC isn't it… She showed no signs of slowing down. Once I opened Pandora's box of BBC with this girl she was nearly insatiable. Some of them insisted on cumming all over her pretty lace dress. The cum soaking through the lace and onto her skin where she would lick it off. It was drenched by load after load and didn't even have time to dry before the next giant, shiny black dick was covering it again.
When we returned back to my place, I told her that she had been a very good slut and I gave her a big black dildo to take home and practice with until I see her again. I told her to get busy trying it out in her ass and that I'll want a full report when we meet next week. She has mastered cock sucking but now we need to get that little sissy pussy ready for our next adventure…. finding her illusive g-spot.
Little does she know that I have lined her up as the entertainment at a bachelor party next weekend. I should tell her but the surprise of a BBC gang bang gets me every time. Next weekend, that pussy is mine…
Lucy xx
Come find me at – 844-332-2639 xxx- 221
http://www.sinfullysexyphonesex.com/lucy/
https://phonesexcandy.com/lucy/
Read these my lovers
http://www.phonesexmamas.com/author/lucy/
http://www.phonesexmamas.com/author/lucy/
https://sissyphonefantasy.com/author/lucy/
https://phonesexcandy.com/author/lucy/
http://www.sinfullysexyphonesex.com/author/lucy/
https://phonesexcandy.com/author/lucy/