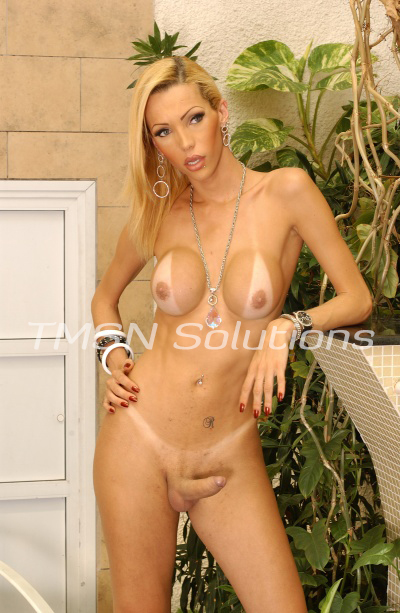 TS Alexus 844-332-2639 EXT 349
It's time for spring break, so I went on vacation to a luxurious tropical resort. Just to get into the place, you had to pay a premium price. Nude resorts always cost more because they offer something you can't get anywhere else.  
Obviously, since you were there, you must have paid the same as I did, but money can't buy everything from the looks of you.
I was scoping out the hotel bar, strutting my stuff with my beautiful body on display, hoping to find someone I could play with all weekend. Someone as adventurous as I am, but I couldn't help notice you. From behind, you are a glorious sight! Your tight ass and broad shoulders drew me in. Then I got closer, and you turned around. Such a masculine, bearded face and a toned body, but between your legs, that was barely a button.
Money Can't Buy You Dick
Clearly, I've always thought my cock was more than average but standing in this lobby full of naked men; I realized it's far superior to average. I'll admit it; I was staring in shock, lips parted in surprise at your little acorn.
"See something you like, beautiful?" I laughed as you leaned back on the bar, propped up on your elbow with your hips protruding out as if he thought it would make you look bigger. My head shook, and I couldn't think of a way to answer. Something I like? I could hardly see it at all.
"Actually, I was wondering if you wanted to spend the weekend with me helping you soften your appearance so it matches that little clit between your legs?" I reached out and stroked his beard. "I think once we get rid of this, we'll practically be there."
TS Alexus 844-332-2639 EXT 349